Jerk portobello, something I wan't that excited about once upon a time.
I grew up in South London, where I used to love me some Morleys, Kebabs and my all-time favourite, Carribean food, like patties, rice and peas and jerk chicken.
Jerk chicken is something that's an all-time island favourite, and with good reason, it tastes banging.
I was once iffy about trying it with a portobello mushroom but going vegan, you tend to experiment more. The longer you're vegan, the more mushrooms become your best friend.
How to veganise jerk
Firstly, jerk is actually naturally vegan. It's a marinade, meaning you leave it to infuse with your "meat" first, to get that jerk flavour.
The main ingredients you need in jerk are scotch bonnets, onion, garlic, soy sauce, vinegar, ginger, nutmeg, allspice, cinnamon, thyme and a little bit of sugar.
The great thing about going vegan is that you learn that great tasting food isn't because of the meat, it was always because of the seasonings.
Is jerk portobello nice?
Jerk portobello is different to the typical marinated meat, but not in a bad way. Jerk portobello is actually banging, you definitely won't miss the meat.
Portobello mushrooms absorb the flavour so well, it behaves just like meat; every bite is as flavourful as you can imagine.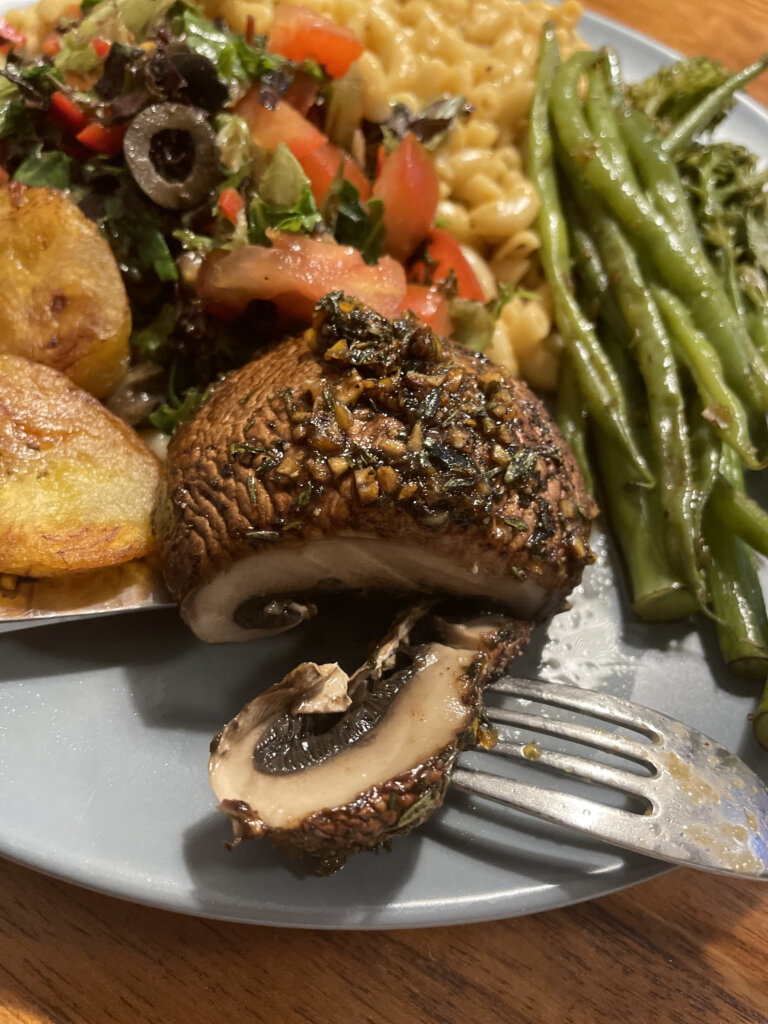 What do jerk portobello mushrooms pair well with?
Jerk portobello pairs perfectly with baked Mac and cheese, rice and peas, fried plantain and fried dumpling.
If you're making an island-themed spread feel free to include a chickpea curry, or even some veganised patties.
We ate them with some plantain, mac and cheeze, steamed greens and a side salad.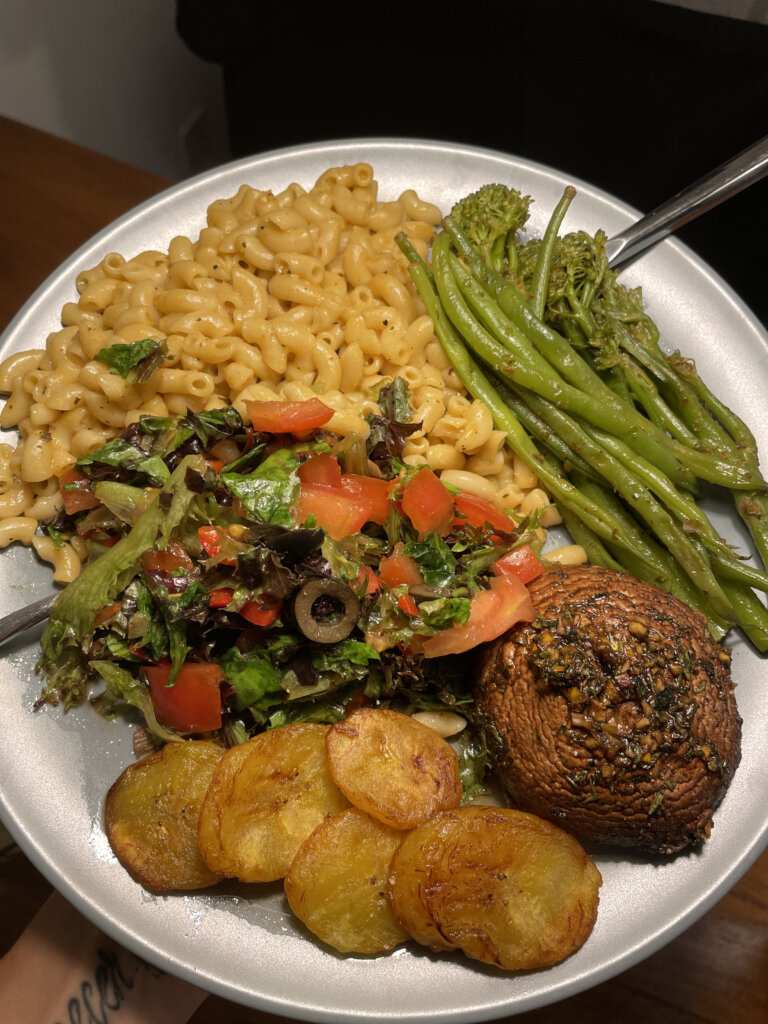 This recipe is great for those looking to find meat replacements; with authentic ingredients and an easy prep, this is sure to be a go-to for your meat-free Monday.
If you like this recipe feel free to bookmark for future reference; share with a meat-loving friend; or drop a comment below with your thoughts and opinions.
Thanks for considering us for your recipe inspiration, stay blessed.
Passive Time

3

Hours 15 Minutes
Passive Time

3

Hours 15 Minutes
Add all marinade ingredients into a food processor or blender, blending until smooth.

Clean portobello mushrooms well, then pat dry with a kitchen towel, transfer to an oven dish. Pour the jerk marinade over the mushrooms and coat well with your hands, leaving to absorb the flavours for 2-3 hours (minimum) before cooking.

Heat the oven to 200 degrees celsius, adding in the marinated mushrooms and roasting for 10-15 minutes per side.

Once browned and hot, serve alongside your Caribbean favourites!