Just because you're vegan doesn't mean you can't indulge every once in a while. This plate of loaded black bean nachos are perfect for just that, a perfect balance of junk and nutrition.
A filling, yet tasty way to eat black beans and get more of them into your diet. With the kick from the pickled jalapeños, it's the perfect balance of spicy and savoury.
What's in your vegan black bean nachos?
This veganised loaded nacho spread is the perfect mix of all your Mexican favourites, including: Nachos, black beans, sweetcorn, jalapeños, guacamole and vegan sour cream!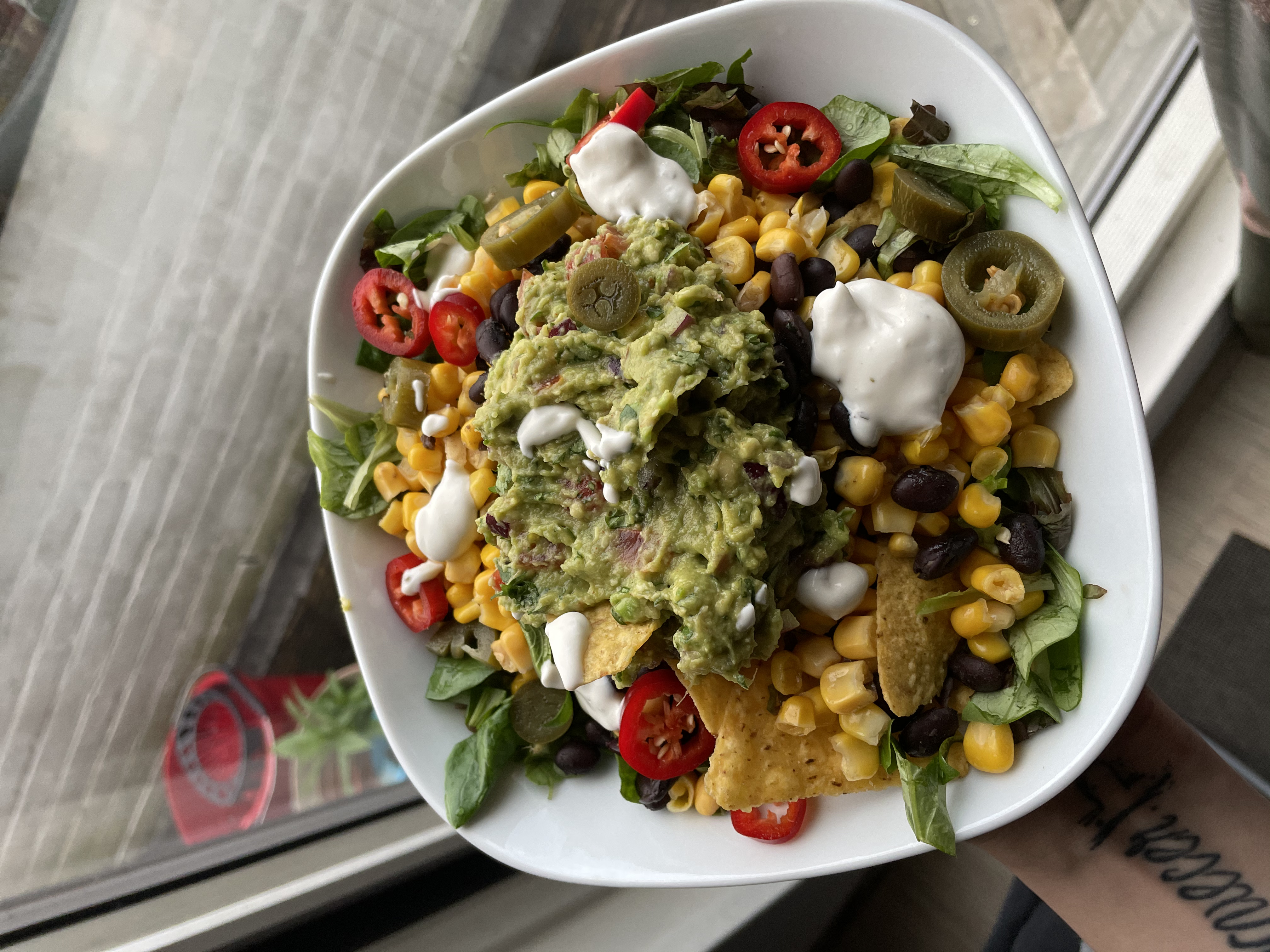 Can loaded nachos be eaten as a meal?
You can eat loaded nachos as a meal, considering the balance of whole grain from the sweetcorn; protein from the black beans and roughage from the guacamole and salsa!
A great vegan introductory meal for one who wants to adopt the diet with baby steps. A student friendly, or "munchie friendly" vegan meal.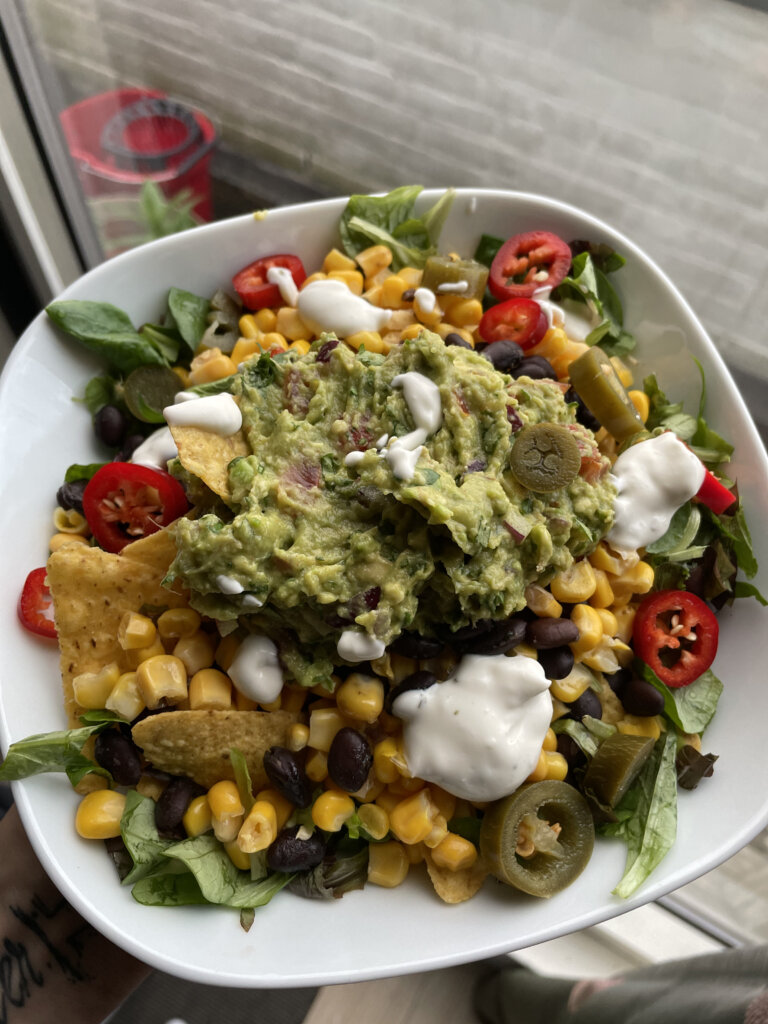 We hope you enjoy these loaded black bean sweetcorn nachos. They're tasty, more-ish and easy to make for a mid-week treat. Great for kids and gatherings, add this to your shortlist today!
If you love this recipe be sure to bookmark it for future reference; share with a friend and drop a comment with your thoughts.
Thanks for considering Veganising It for your recipe inspiration. Be sure to come back for more, with weekly recipes updated regularly – Stay blessed.
| | |
| --- | --- |
| | |
Drain black beans, using a sieve, drain off excess salt. Peel and chop half a small red onion into dices. Drain off sweetcorn and set aside.

Heat oil on a frying pan and add in onion, once frying, turn down to medium, allowing to sizzle for 2-3 minutes while stirring.

Add in the drained beans, along with 1 tbsp tomato paste, a splash of water, and remaining black bean mix seasonings. Turn the heat up to make it bubble, then turn down to medium and cook for 5-8 minutes, set aside.

Wash a small bit of mixed leaves, and prep the guac and sour cream (if prepping yourself).

Empty a large pack of nachos of choice into 2 separate bowls. Add some lettuce on top, a bit of blackbean mix on, as well as sweetcorn and jalapeños.

Then top off with some guacamole, and sour cream (if using). Serve and enjoy while the chips are still crunchy!