Quinoa has quickly become my favourite grain (technically a pseudo cereal), and to be more specific, a seed. Quinoa is definitely one of the best plant-based foods you should add to your regular diet.
This cilantro and lime quinoa recipe is simple to make and only incorporates a handful of ingredients. Better than your average rice side dish, this lime cilantro quinoa recipe brings it's own sense of character to any meal.
Benefits of quinoa go far beyond just being a plant-based protein source. It is versatile, more nutritious and tasty, an alternative to rice, in both flavour and nutrition.
Skip to recipe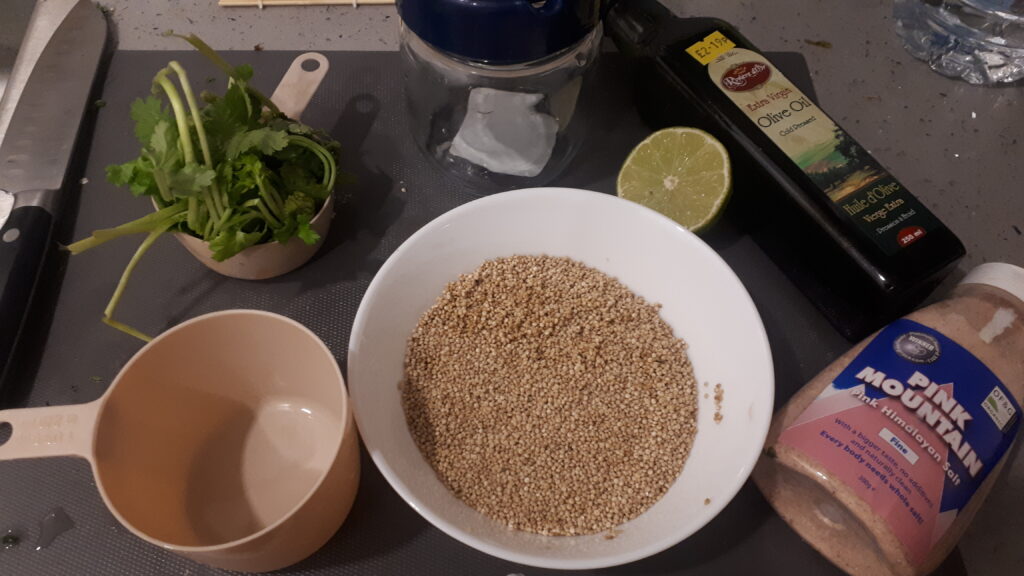 As mentioned this recipe only needs 2 ingredients:
Quinoa
Fresh cilantro (or coriander)
Juice from a lime
Salt
Literally that's it.
It's a simple vegan recipe that takes only 25 minutes in total to make, and can pair well with a lot of meals, such as my vegan bamia recipe, and can also work very well as a rice replacement for vegan curries.
I've recently made the habit of whenever I make a recipe with lime or lemon juice, to use a citrus juicer. So much more convenient that fishing out seeds after having squeezed a lime dry.
The taste of this cilanto lime quinoa is subtle, but evident, a pleasant side dish, ideally for a meal with intense flavours.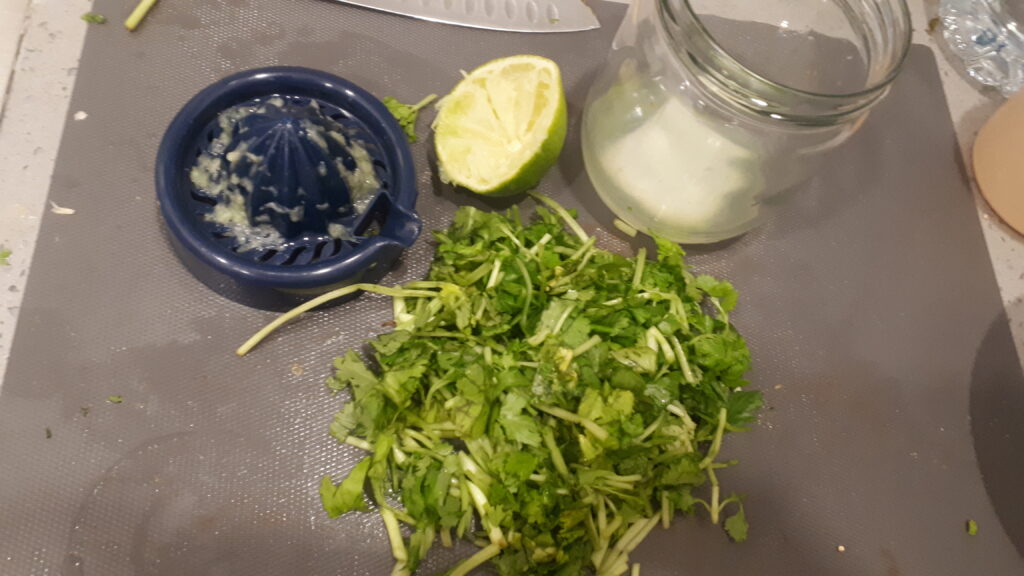 Follow this extremely simple recipe and you'll soon have your own go-to quinoa recipe. Considering how this food has only been recently re-discovered and grown in popularity, you may need inspiration on how to enjoy your quinoa.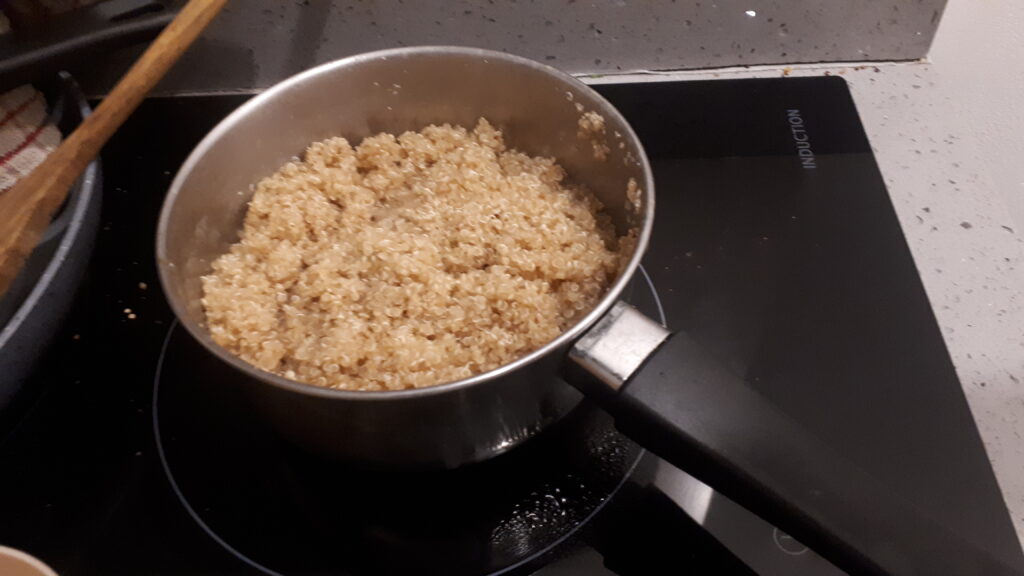 What about the saponins in Quinoa?
Just be sure before you start cooking your quinoa that you rinse it thoroughly using a sieve first, to ensure you minimise consumption of saponins, natural plant chemicals the plant secretes as a natural defense to pests.
Other than that, quinoa has been growing in popularity due to society's recognition of it as a "superfood", it's a complete protein, and an alkaline-approved grain.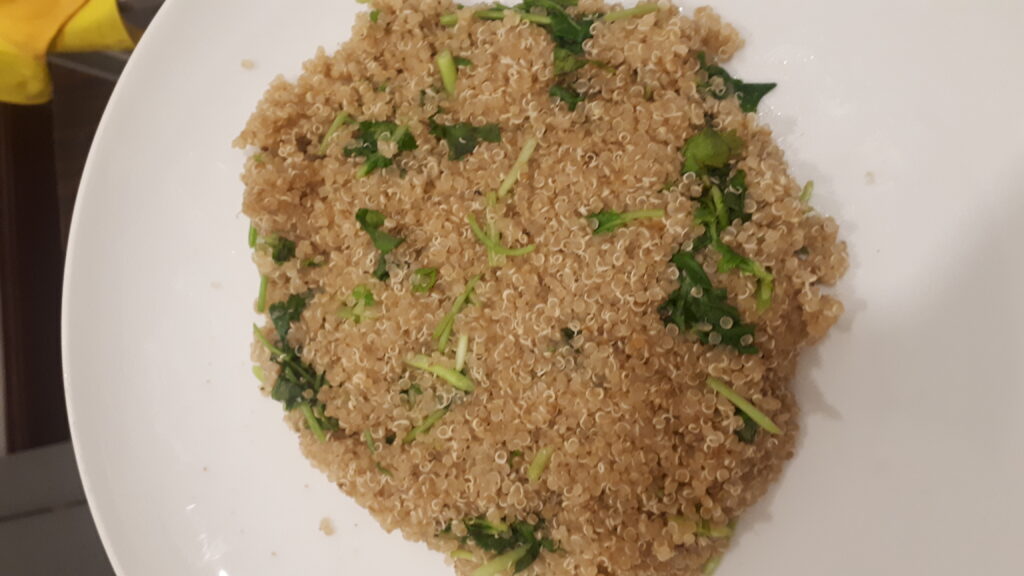 Enjoy this with a salad, stew or another one of your favourite vegan recipes. We recommend pairing it with our vegan okra stew.
| | |
| --- | --- |
| | |
Chop up cilantro finely and squeeze one lime into juice. After that, place 1 cup of quinoa into a fine mesh sieve and rinse until water falling through is clear.

Transfer quinoa to a saucepan and add water & chopped cilantro. Bring to a boil, add a pinch of salt, then cover and simmer for 15-20 minutes.

Once quinoa is cooked and fluffy, you can serve with any vegan meal of your choice, use it to bulk up your salad, or with our vegan okra stew recipe!