Buckwheat is one of those ingredients that I still can't quite figure out, but I'm trying!
This buckwheat salad recipe is for those in my shoes trying to figure out how to use that buckwheat in the cupboard. It's hearty, tasty and easy to make with easy to source ingredients.
Is buckwheat good in salad?
Buckwheat is great in salad, it pairs perfectly with the veggies and the bitter sweet tahini dressing we're drizzling on top.
Buckwheat is one of those grains I can't eat like quinoa or rice, but I found it works wonders in a salad.
What does buckwheat salad pair well with?
Buckwheat salad is great on its own or served with mains such as loaded potatoes or even simple steamed veggies.
This buckwheat salad also has mushrooms boiled with the buckwheat, for that extra bit of bite.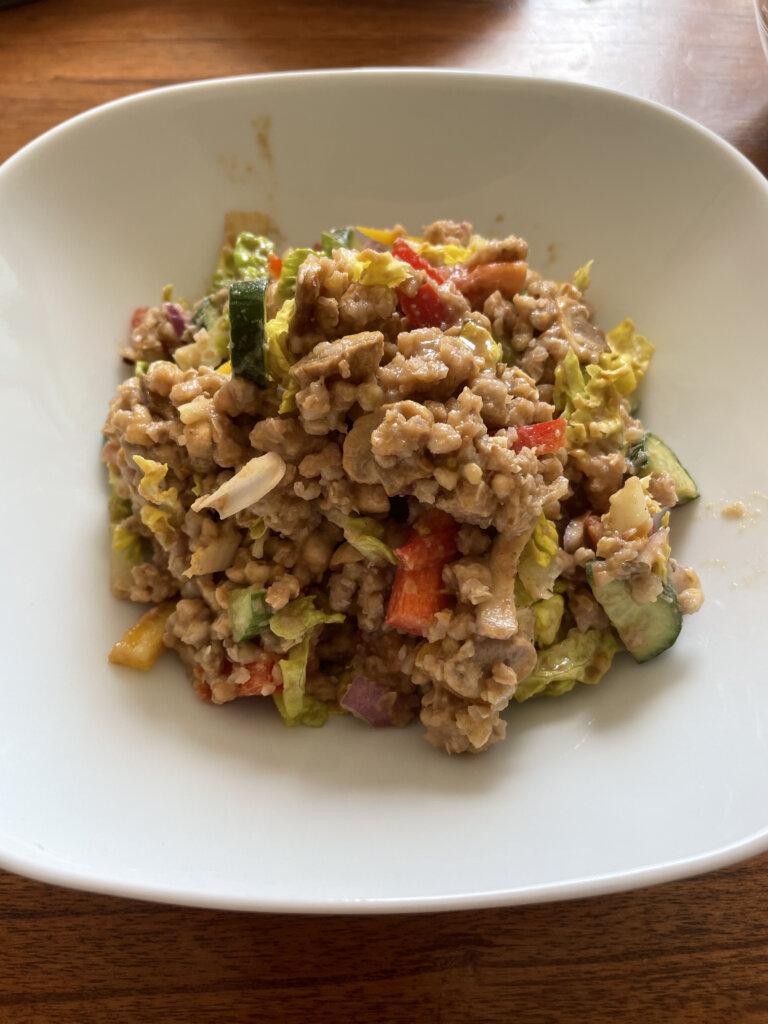 This salad is great for a mid-week light meal, a quick packed lunch for work, or a tasty way to introduce yourself to buckwheat.
A great option for the spring and summer months, with this salad being great both warm and cold.
We hope you enjoy this vegan buckwheat salad recipe, if you love the recipe be sure to bookmark and share with a loved one!
Thanks for choosing veganising it for your recipe consideration, stay well and stay blessed.
| | |
| --- | --- |
| | |
Wash your buckwheat in a pot, gently rinsing and draining to get rid of extra starch/impurities.

Transfer to a sieve for a final rinse, before bringing back to the saucepan. Heat the saucepan on a low heat to gently toast the buckwheat for 1-2 minutes, bringing water to a boil in a kettle in the meantime.

Add 1 and a 1/2 cup of hot water to the saucepan, add salt and mix, turning the heat up to medium to bring to a gentle boil. Wash and slice mushrooms, then add in the pan, once bubbling, cover and simmer for 15-20 minutes or until water is absorbed.

Remove the pan from the heat and wash your salad veggies. Slice cherry tomatoes into quarters, cucumber into slices and pepper into smaller strips. Dice your red onion and thinly cut bunched lettuce, then set your salad ingredients aside.

In a small bowl, add tahini, lemon juice, agave syrup, seasonings, salt and iced water, combining with a whisk. If the mixture is too thick, add a little more water a tsp at a time/more tahini if too runny, you should get a nice drizzly texture.

In a large salad bowl, combine the cooled buckwheat and prepped salad veggies. Toss and mix well with salad tongs, then drizzle in the tahini dressing, a crack of black pepper, and a final toss.

Serve and enjoy immediately, or cool in the fridge for later. Can be kept for up to 4 days airtight in the fridge.