Ah, the classic strawberry banana smoothie, you'd think it'd always be vegan-friendly right?
Unfortunately the whole world hasn't yet caught on; Nevertheless, here's a vegan strawberry smoothie recipe you'd love, for vegans and non-vegans alike.
Are strawberry smoothies healthy?
Strawberry smoothies are healthy, especially when you use the frozen, picked when ripe strawberries!
This smoothie is a great option for someone looking for their fix of morning sweetness, without actually eating something sugary.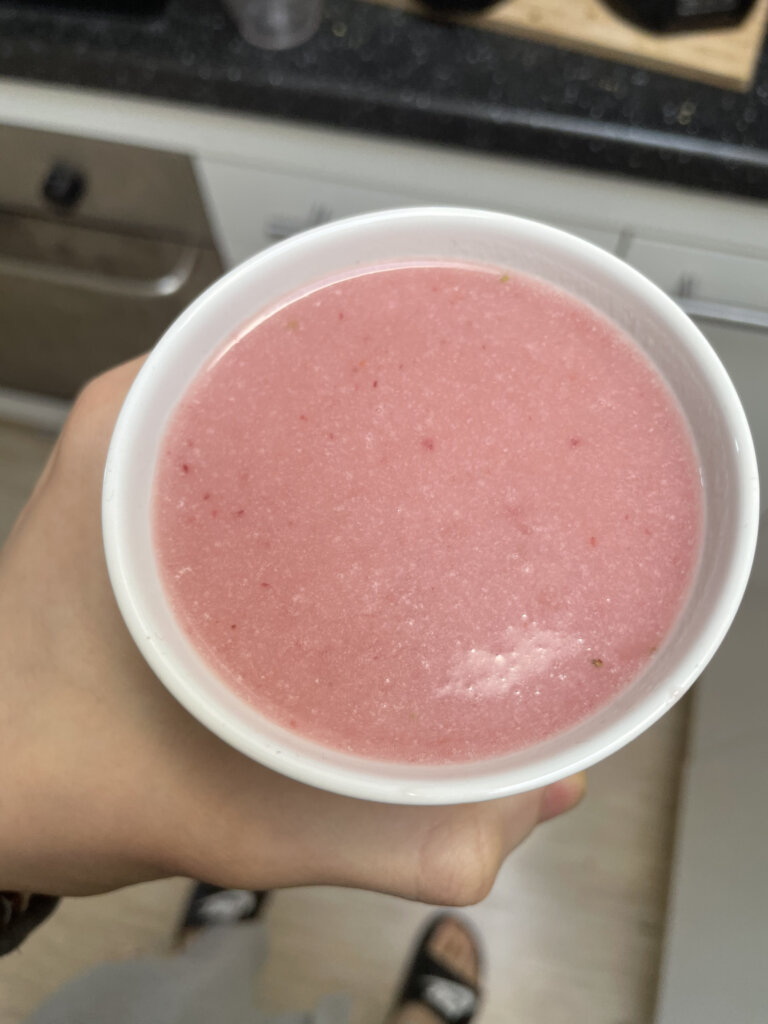 How many calories are in this smoothie?
Considering we're making this with plant-based milk, you can expect a vegan strawberry smoothie to only contain like 100-200 calories.
Great for those looking to manage their weight, or even for those who don't care about weight at all! You'd need to have about ten a day for this to negatively impact your weight.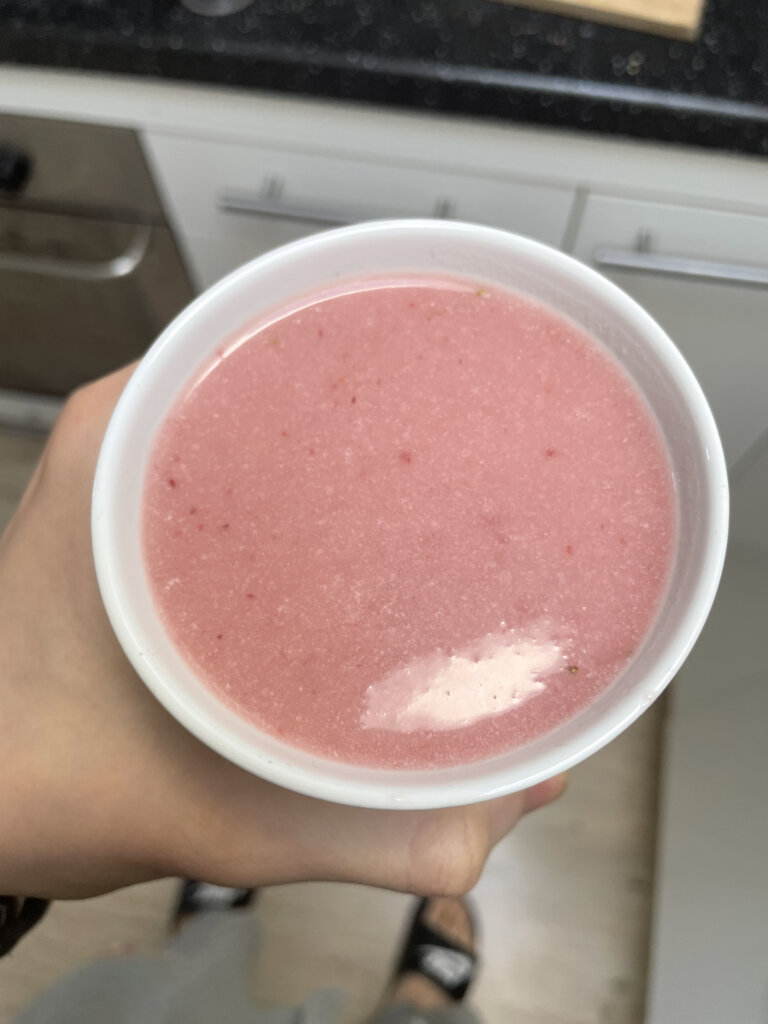 What's in a strawberry banana smoothie?
This smoothie recipe is very simple to make, only requiring 4 key ingredients.
Only 4 key ingredients are needed for a perfect strawberry smoothie:
Vegan milk
Frozen strawberries
Ripe banana
Date syrup
Most of which I usually always have in the house. You'd be surpised how simple this recipe is, and you can always level it up with extra smoothie favourites such as kiwi, chia seeds, protein powder and more.
One of my personal favourites, sweet, tasty and nutritional. If you can't find date syrup, you could always opt for another vegan sweetener alternative, such as agave syrup.
What are you waiting for? Try this strawberry smoothie on for size.
If you like this recipe be sure to bookmark it, leave a comment saying you loved it, or share it today with a friend!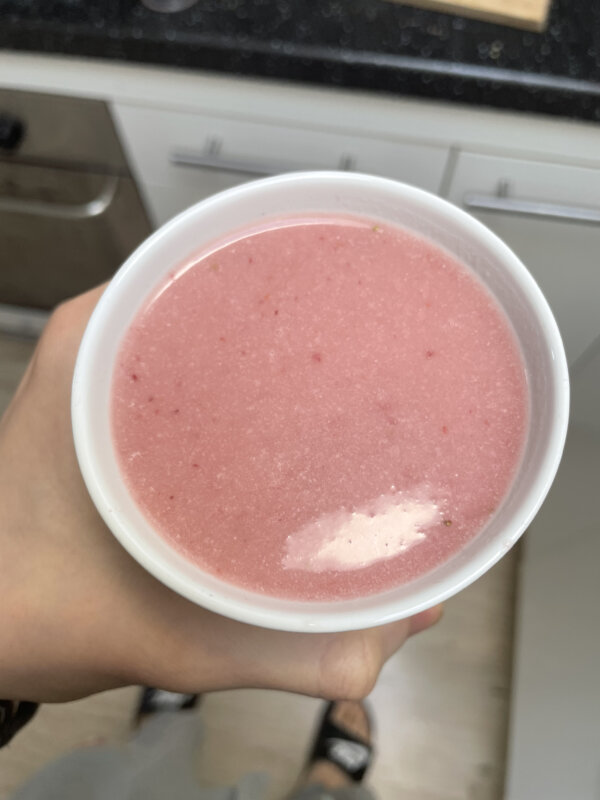 | | |
| --- | --- |
| | |
Add all ingredients into a blender.

Blitz everything for 30 seconds to 1 minute or until smooth.
You can also add protein powder to this for a nice post-workout drink.