When I first went vegan it was strange; I was aware of vegan cheese, and the fake ham sandwich fillers I could get, but I can't lie, one of the things I found it hardest to fathom, was how to make vegetables taste good with bread.
Don't get me wrong, I've had my fair share of vegan sandwiches in the past. But mostly through a combination of ungodly level of processed foods. Until I came across one of my aunt's recipe books and found an accidentally vegan recipe.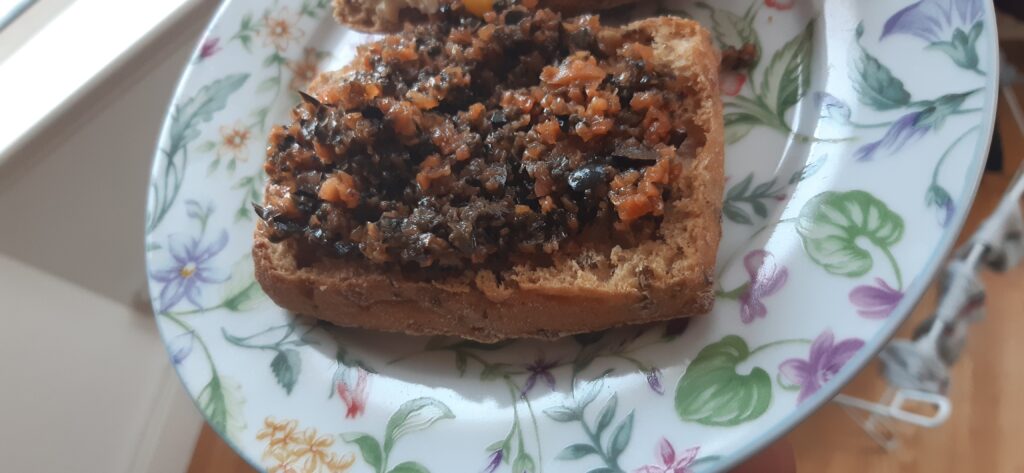 This recipe's not only ridiculously easy, it takes virtually no time to prep. The longest part of it, in all honesty, is the peeling of the carrots and the cleaning of the processor.
What is crostini?
In all honestly, I believe it's an Italian term for the round grilled bread, in which you would have some sort of veggie, herb topping on top. In this case, it sounds about only right to name this recipe that.
Has a lot better ring to it than "carrot and olive crunchy toast topper".
How long can the carrot olive crostini hold in the fridge?
Considering the main ingredients are olive oil, tinned olives, and carrot, the mixture should be expected to last up to 7 days, however I'd advise consuming within the first 4 days just to be sure.
This is a great way to incorporate plant-based fats into your daily diet if you're having trouble gaining healthy weight; as well as those just looking to pimp out their party food entrees.
This carrot & olive crostini is a great appetiser to enjoy on the side of soups, and other rich meals or tapas-like spreads.
Made up of only three ingredients:
Carrots
Olives
Olive oil (for binding)
A very easy-to-make recipe, which once you try, will become one of your regular go-to's.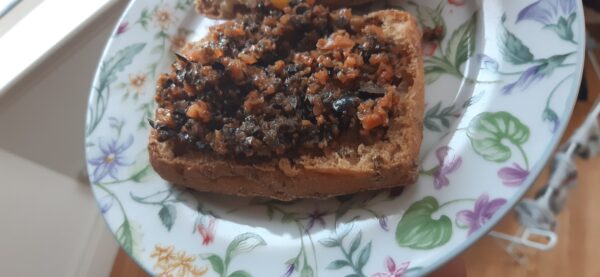 Peel and chop raw carrot, place in food processor with 1 cup black olives, pulse for 30 seconds.

Once carrot and olive pieces are small, add olive oil, then pulse again for a few seconds.

Transfer mixture to a container, place in the fridge for ten minutes, then serve!
Food processor recommended for this recipe, a regular blender may not provide the desired texture.