I used to always think healthy eating almost always came with breaking the bank, and that healthy foods, and maintaining a healthy diet, was expensive and time consuming.
That's far from facts. Ever since going vegan, I've seen from my won first hand experience how easy, efficient and cheap it can be to maintain a healthy diet. With these easy-to-make banana date breakfast bars to show for!
Skip to Recipe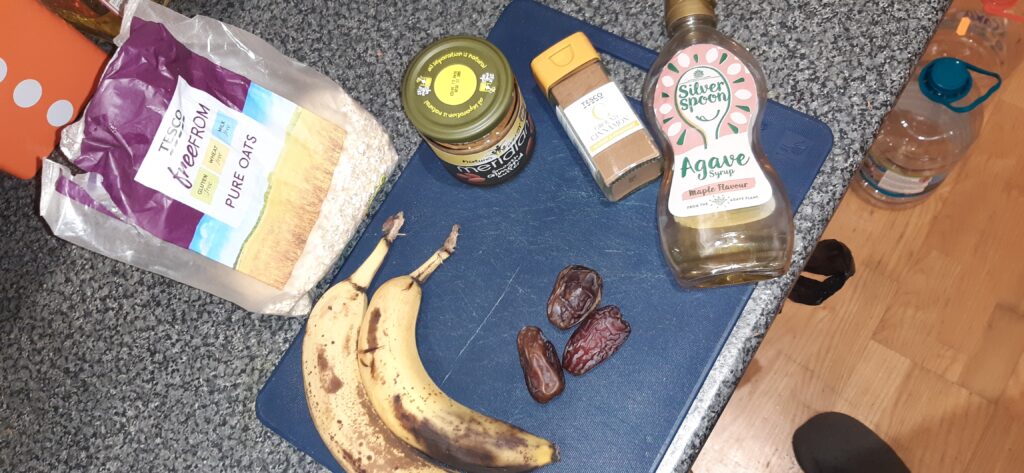 Are breakfast bars vegan?
Some breakfast bars are specially made for the vegans and some just happen to be accidentally vegan snacks.
With the majority sneaking in the odd whey, egg powder or honey in their ingredients, you may not want to take the risk.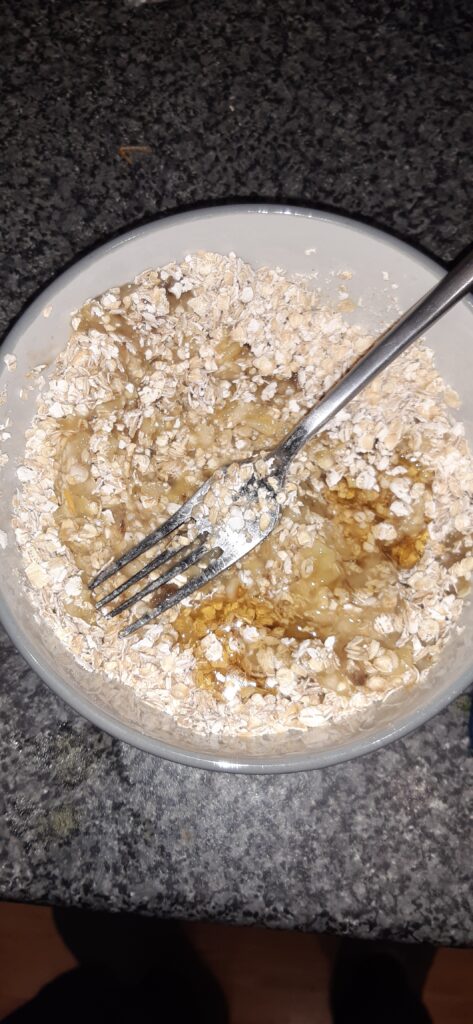 The good thing is that you don't have to, and frankly, you can enjoy a much more healthy, homemade baked oat bar – made with fewer, cleaner ingredients.
This recipe doesn't require any special equipment. As the photos show you could make this recipe with a fork and bowl to mix the ingredients, and a simple baking dish.
How do you get granola bars to stick together?
For these vegan breakfast bars the dates and the banana worked in themselves as a great binder, which effectively works to hold them together.
Traditionally people tend to use egg as a binder, common in a wide range of baking recipes too; which is why one may want to resort to a homemade recipe, to avoid unwanted ingredients such as the likes of which.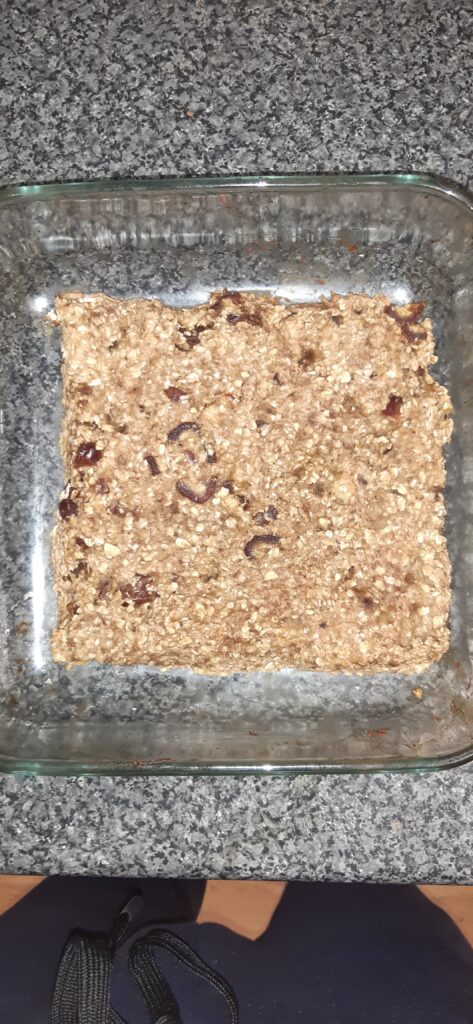 This veganised breakfast bar recipe is high in protein, gluten free, and filling, to fuel you through your busy week's routine.
These only need a short baking time to just simply solidify them, then you can cut them how you want, eat them while warm or save them for your week's go-to snack!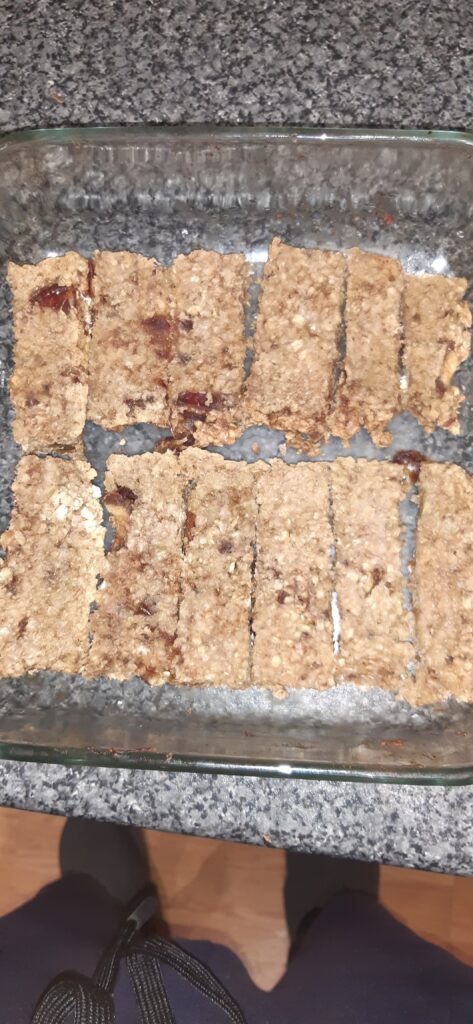 These bars can save you so much time and money, providing a week's worth of breakfast easily.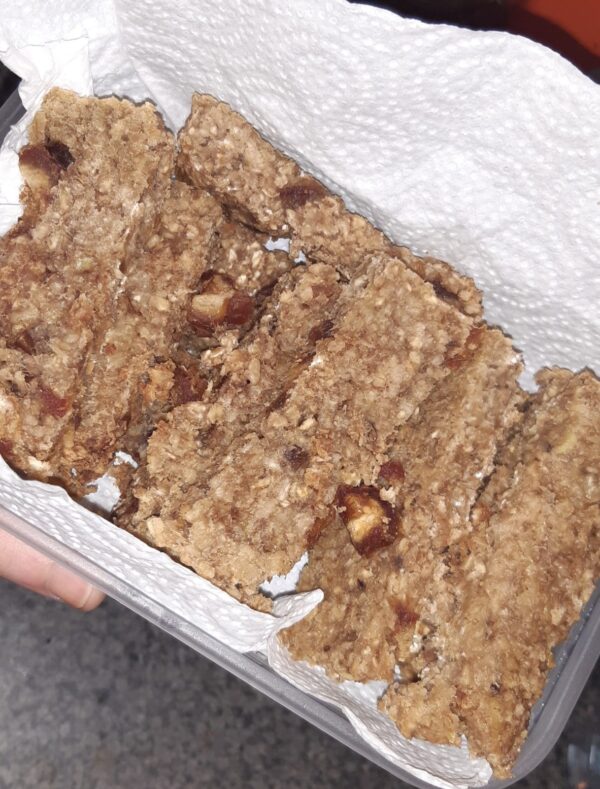 | | |
| --- | --- |
| | |
First, mash a banan with a fork in a bowl, until creamy and practically liquid. Then add amond butter and agave syrup, mix and set aside. Pre-heat the oven to 200 centigrade.

Then add dates, cinammon and oats to the mix, and combine, the consisency should be thick yet malleable.

Transfer mix into a shallow baking dish and spread over until dish is covered, approximately 2 inches deep. Place into oven and let bake for 15-20 minutes, or until the top layer goes golden.

after removed from the oven, once cooled, you can cut these up into separate bars, and enjoy through the week for on the go breakfasts or quick pre and post workout snacks.