Must be annoying recently going vegan and thinking you may need to sacrifice simple things like eating sandwiches, and have to settle for mediocre sandwich fillings from overpriced vegan brands.
That's not actually the case and we do in fact have a wide range of vegan cheeses, cold cuts, pates, and products that could be used in sandwiches, but unfortunately our options are still much more limited than our non vegan counterparts.
Skip to recipe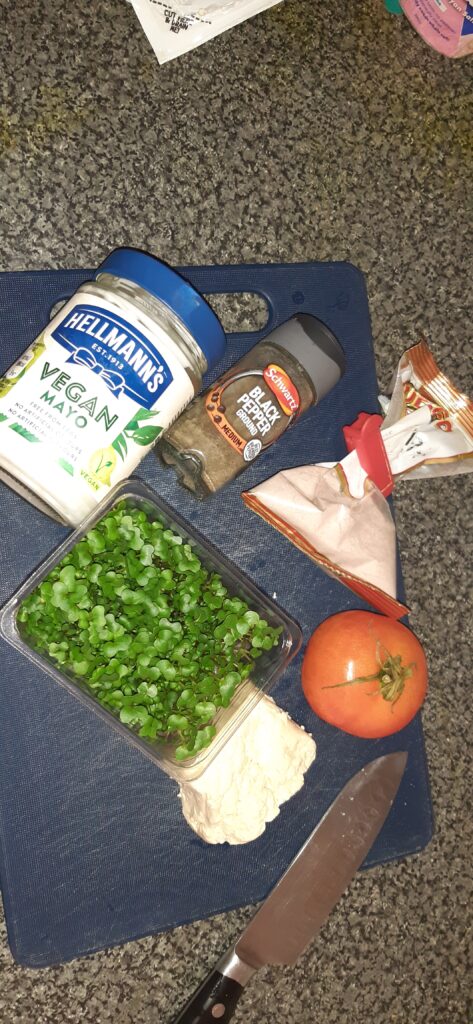 Good thing is all hope's not lost, and we can still easily veganise primarily animal product based things, in this instance being the traditional egg mayo, the "egg and cress" for the British and "egg salad sandwich" for the Americans.
This recipe of course, doesn't use egg itself, but is very close, incorporating the following:
Tofu
Vegan mayo
Watercress
Tomato
Black Salt
It's a very simple recipe, and can go a long way for future picnics, packed lunches or go-to snacks throughout the week.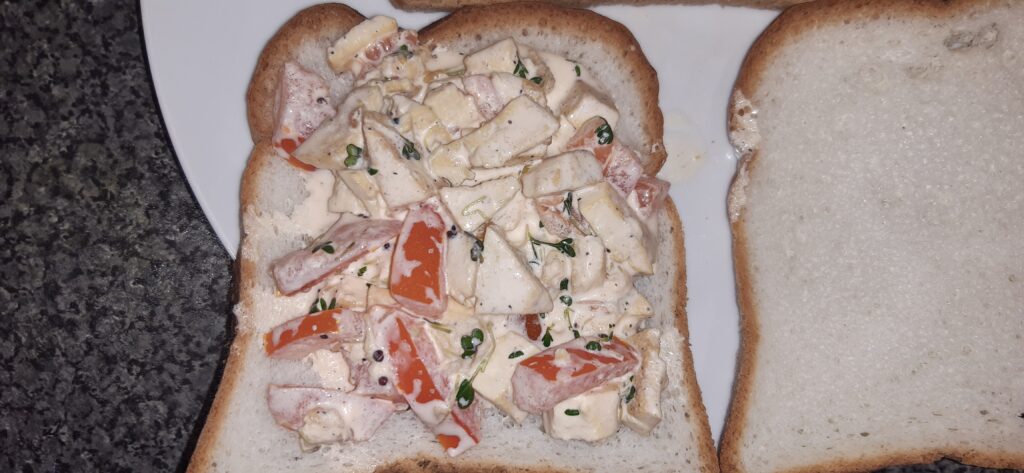 I'm telling you this recipe was lifesaving for me, I thought I'd never have an egg and cress sandwich again!
And better yet, this recipe will literally take you the better part of 15 minutes at most, and will (if you're already vegan), hopefully fill that eggy void that's been in your life.
This recipe makes enough for 2-3 servings, can possibly stretch to 4 actually, I personally was greedy and couldn't get enough. And it keeps in the fridge for 2-3 days, perfect for a mid-week snack or quick work lunch.
If you like this you make like our other veganised "tuna" sweetcorn sandwich filler, which is also scrumptious if we say so ourselves!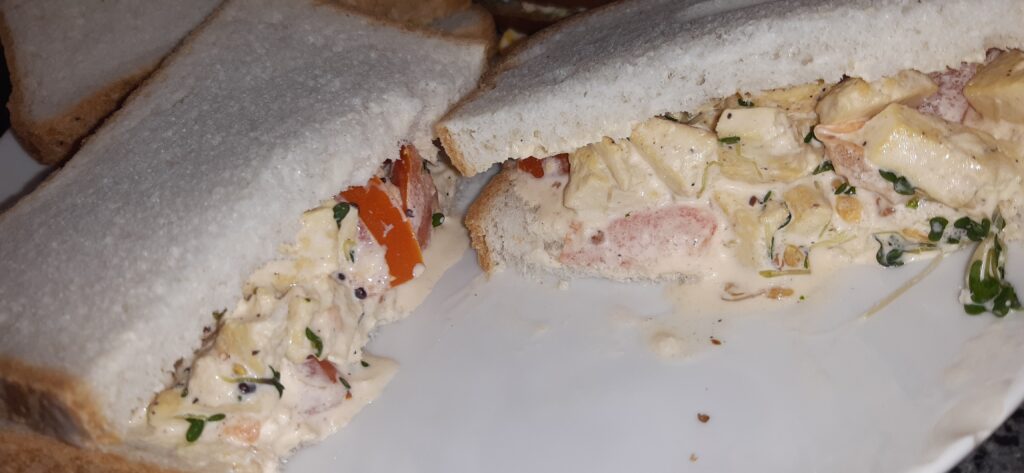 A quick, easy eggsellent veganised egg salad sandwich recipe; perfect for picnics, lunches and an everyday snack.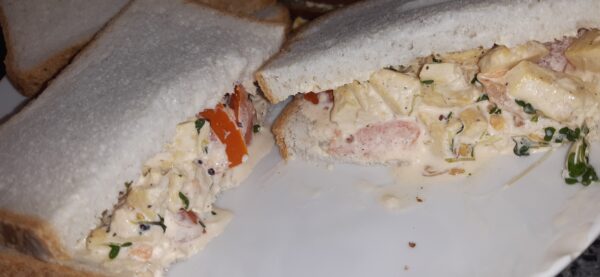 | | |
| --- | --- |
| | |
Chop the tofu thinly and cook in a pan with oil for 5 minutes or until slightly browned, set aside.

Slice the tomato and drain liquid in a sieve, rinse the watercress and chop finely.

Add tofu to a bowl, with tomato, cress and mayo, mix well with black pepper and black salt.

Once mixed well adjust quantities to your liking and leave to set for 10 minutes in the fridge.

Serve on white bread, slice and enjoy!
Drain the tomatoes to ensure there is less liquid so the mix is more creamy than runny.