The reason I first went vegan was when I learned about Dr Sebi, and how he guided his patients through good diet and herbal supplementation to rid them of nasty illnesses and ailments. He brought to the world the concept of the alkaline vegan diet for optimal health.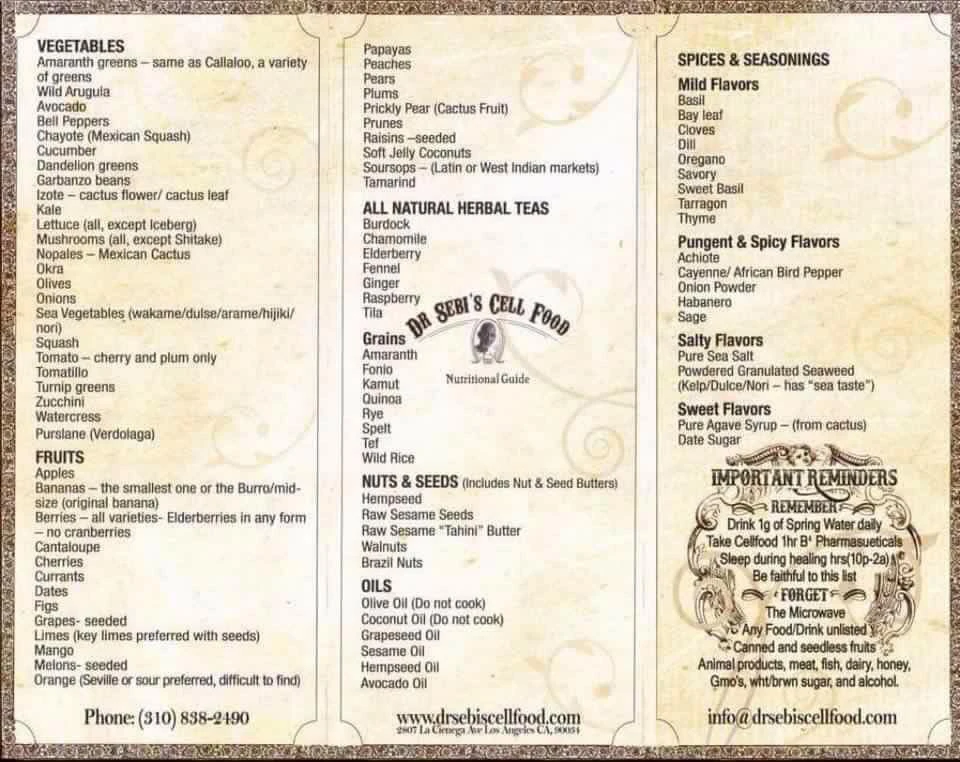 It's actually one of the biggest things that's memorable when it comes to his teachings is the alkaline diet. This post is going to cover what the alkaline diet is, the benefits of it and what foods are suitable to eat for the body to maintain an alkaline environment.
Is the alkaline diet real?
The alkaline vegan diet is a healthy lifestyle which encourages high fruit, vegetable, grain and green intake.
The diet itself hasn't been studied in depth, but of course, it's a no-brainer that eating more whole, plant-based foods as opposed to processed junk, will be beneficial to your health.
What's the purpose of the alkaline diet?
The purpose of following an alkaline diet is to eat as closely to how our ancestors ate as possible. The logic behind it being to minimise consumption of processed foods, sugar, alcohol, meat and dairy.
Dr Sebi also advised to avoid hybrid foods, which is yet another level you can go to, however, with today' world and food options hybrid foods are virtually impossible to avoid – At least in Western Society.
What can't you eat on an alkaline diet?
We won't make a full list as it will make for a very long list, and not so interesting post. But we can cover the food groups that you should avoid if you were to try out an alkaline diet plan.
Foods to primarily avoid on an alkaline diet include the following: Meat, dairy, eggs, alcohol, processed sugars, process foods (cakes, cookies, crisps, etc).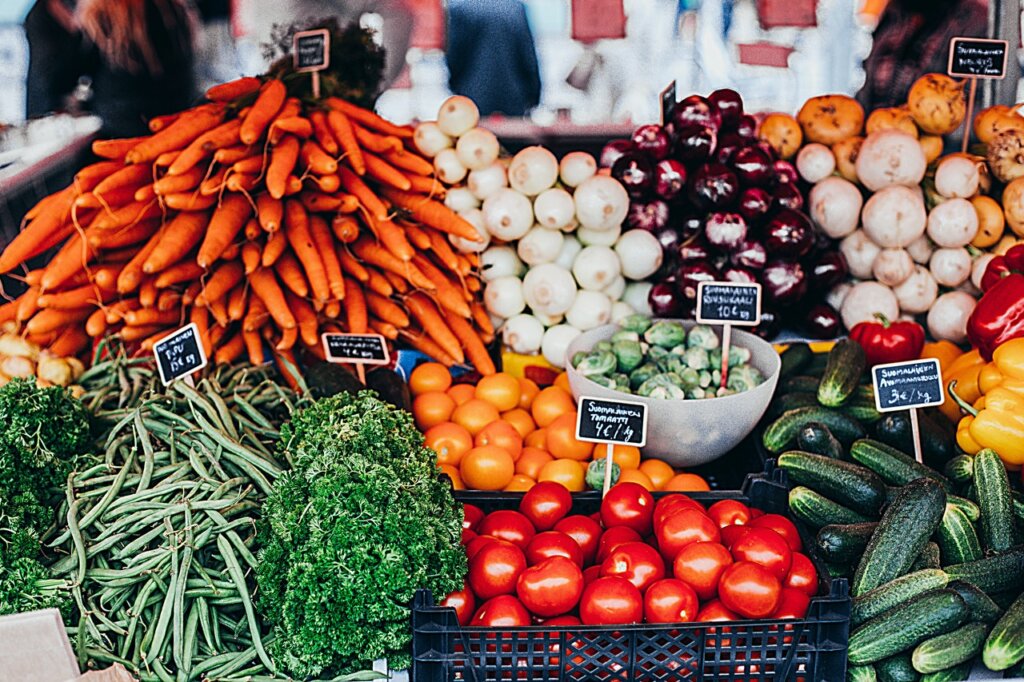 Dr Sebi advises we go the next level and avoid foods that break down into starch (i.e. Spinach, kale, etc); which goes back to the point about hybrid foods, the reason to avoid them is the fact that they break down into starch ( //www.plantphysiol.org/content/plantphysiol/66/5/870.full.pdf ), essentially contributing to mucus build up, which feeds disease.
This is to be taken with a pinch of salt, but the point stands as is, target foods that grew thousands of years ago, avoid hybrid foods as their nutrients has been altered over generations.
Besides, it's a well-known fact that soils and foods are less nutrient dense than they once were (//www.scientificamerican.com/article/soil-depletion-and-nutrition-loss/). So, the whole premise is to be eating clean, whole food plant-based foods, as close to the original food as possible.
To quickly give you an insight, tangerines and satsumas are hybridised fruits from the original orange; In this case, the orange will be far superior to consume.
What can you eat on an alkaline diet?
For the sake of fitting everything in one post, I'll only list the Dr Sebi approved foods. This is going to cover fruits, vegetables, herbs, nuts & seeds, and grains.
Dr Sebi approved Vegetables
Amaranth greens
Avocado
Bell pepper
Callaloo
Cherry & plum tomatoes
Cucumber
Dandelion greens
Garbanzo beans
Kale
Lettuce (Iceberg as an exception)
Mexican squash
Mushrooms (Not including shiitake)
Okra
Olives
Onions
Seaweed (Wakame, dulse, arame, hijiki, nori, carrageenan, bladderwrack)
Squash
Tomatillo
Turnip greens
Watercress
Wild rocket
Courgette (Zucchini)
Dr Sebi approved Fruits
Apples
Berries (except cranberries)
Burro bananas
Cantaloupe
Cherries
Coconut
Currants
Dates
Figs
Limes
Mango
Oranges
Papayas
Peaches
Pears
Plums
Prickly pear
Prunes
Seeded grapes
Seeded melons
Soursop
Tamarind
Dr Sebi approved herbal teas
Burdock
Chamomile
Elderberry
Fennel
Ginger
Raspberry leaf
Tila
Dr Sebi approved grains
Amaranth
Fonio
Kamut
Quinoa
Rye
Spelt
Tef
Wild rice
Dr Sebi approved grains
Amaranth
Fonio
Kamut
Quinoa
Rye
Spelt
Teff
Wild Rice
Dr Sebi approved nuts & seeds
This list is inclusive of nut & seed butters
Brazil nuts
Hempseeds
Sesame seeds (and tahini)
Walnuts
Dr Sebi approved oils
Olive oil (not for cooking)
Coconut oil (not for cooking)
Grapeseed oil
Sesame oil
Hempseed oil
Avocado oil
Dr Sebi approved spices & seasonings
Mild flavours
Basil
Bayleaf
Cloves
Dill
Oregano
Sweet basil
Tarragon
Thyme
Spicy flavours
Achiote
Cayenne pepper
Onion powder
Habanero pepper
Sage
Salty flavours
Sea salt
Seaweed powder (kelp, dulse, nori)
Himalayan pink salt
Sweet flavours
Agave syrup
Date sugar
Is the alkaline diet limited?
In short, yes, you're effectively clearing the way to only consume foods that would be alkalising for the body. You won't be eating canned foods, refined sugars, flours or grains, and eating mostly plant-based, approved whole foods.
In place, you'd be soaking dried chickpeas, instead of buying canned (which can actually save you money), going for cherry tomatoes instead of salad tomatoes, and opting for the slightly more expensive seeded, rather than seedless grapes.
One could argue that the alkaline diet is limited, but with a little creativity and smart substitution you may be pleasantly surprised.
You can sub out regular durum wheat pasta for spelt pasta; refined white rice for quinoa or wild rice; swap golden syrup for agave syrup, and so on.
Of course, with any restrictive diet, i.e. gluten free, keto, etc you can expect to minimise consuming processed foods. But ultimately with an alkaline diet you can expect to see weight loss and improved overall health.
But don't let me be the advocate for it, look it up for yourself and see how you can make yourself more alkaline; even if you gradually introduce more foods it can make all the difference. It takes a special type of vegan to fully take this on; But the benefits are real.
For more on the benefits of an alkaline diet, see this medical post for more (//www.ncbi.nlm.nih.gov/pmc/articles/PMC3195546/#:~:text=Increased%20fruits%20and%20vegetables%20in,such%20as%20hypertension%20and%20strokes.).