I love me a good hummus wrap. I remember the first time I tried one; It was my lunch break and the only available option at Pret.
I was glad I did try it because I've always overlooked hummus wraps as bland and boring; That was until I actually tried one.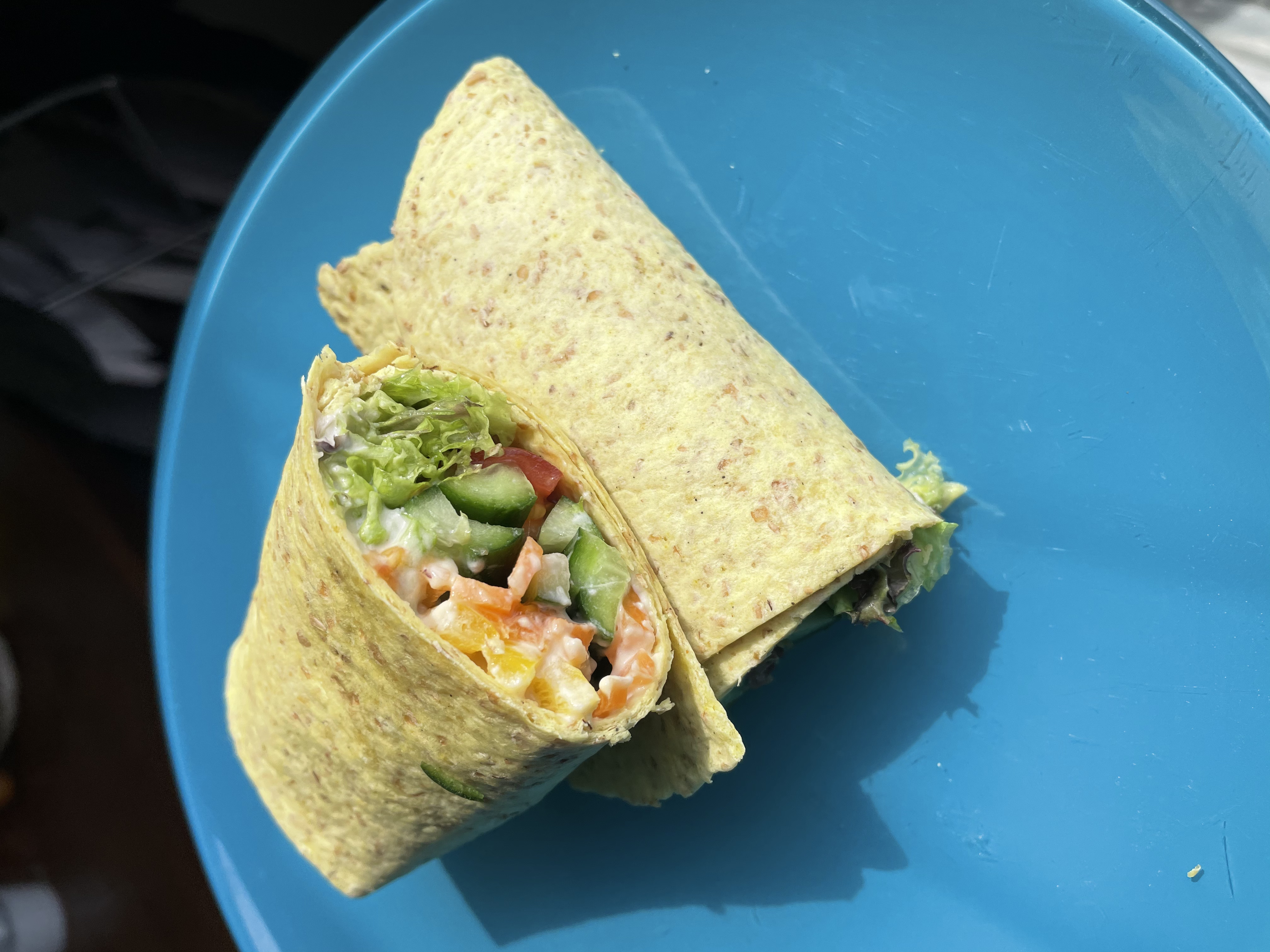 Needless to say after I had that one I really enjoyed it. So I decided to make one of my own for when I'm peckish and got spare wraps, as well as hummus at home.
Are hummus wraps healthy?
These hummus wraps are quite literally made of hummus, wholegrain wraps and veggies; such as lettuce, cucumber and bell pepper – Quite literally.
So in essence they are quite a healthy option.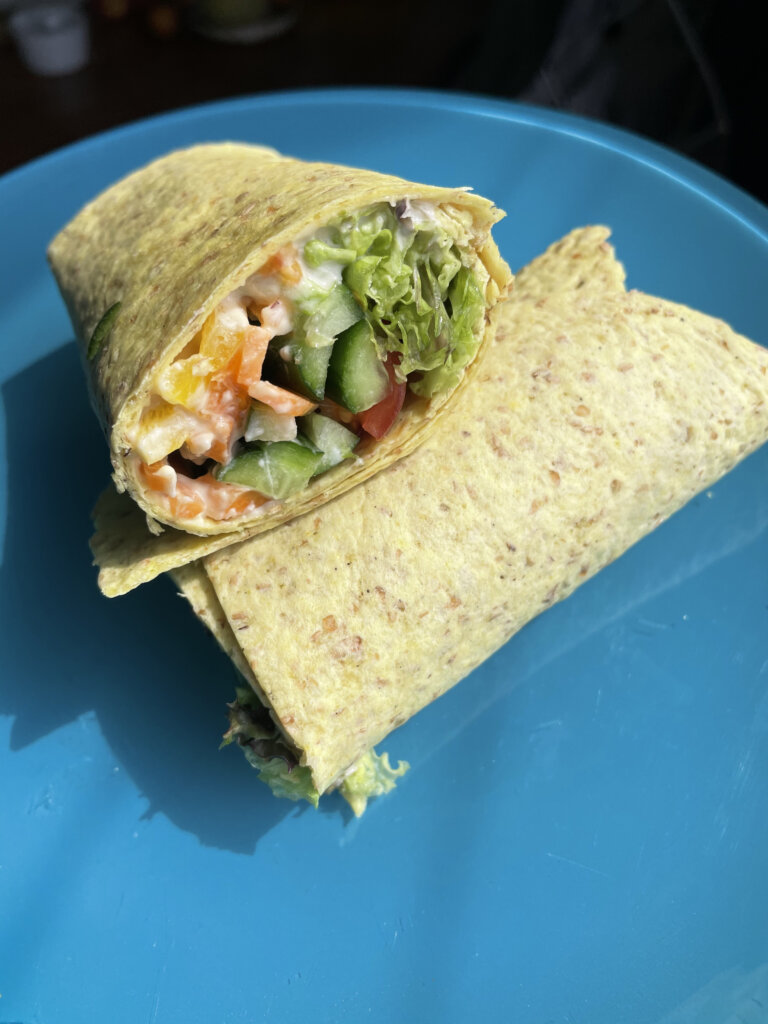 These are a great quick lunch idea for those looking to get their daily fix of hummus; A way to eat more veggies and eat something that looks kind of fancy!
I love me some wraps and I love me some hummus. Why these were the perfect pairing.
Feel free to share this recipe with your loved ones if you love it; bookmark for future reference and leave a comment if you've tried it.
Have a great day!
| | |
| --- | --- |
| | |
Wash and cut bell peppers and cucumbers lengthways, in strips, set aside. Rinse off your lettuce and tear into chunks, roughly 1 inch all-round.

Lay out your wraps and add a spoonful of hummus in the centre. Place cucumber in the centre, with bell pepper and lettuce, cracking in salt and pepper, leaving an inch's space from the bottom and top of the wrap, try not to overpack them.

Hold both sides of the wrap and tuck the bottom inward to prevent the filling from falling out, then, very carefully tuck each side of the wrap so the filling is nice and snug, you can also leave an opening at the top.

Repeat the process for the other wrap. Once ready, cut in half, serve and enjoy.