Who doesn't love a good wrap? Even for breakfast, wraps just hit different.
These vegan breakfast wraps have it all, veganised tofu scramble, vegan sausages, baked beans, homemade guacamole, and vegan mayo.
Ingredients are cheap to source, the wrap is rich in protein and nutrients, and fills you up for hours.
Do vegans eat eggs?
Vegans don't eat eggs, but we've got perfect alternatives; you can even pick from our veganised gram flour omelette and our tofu scramble if you're looking to experiment with different flavours.
The vegan sausages don't need to be a specific brand; whatever brand you prefer, and the guacamole can be replaced with simple mashed avocado.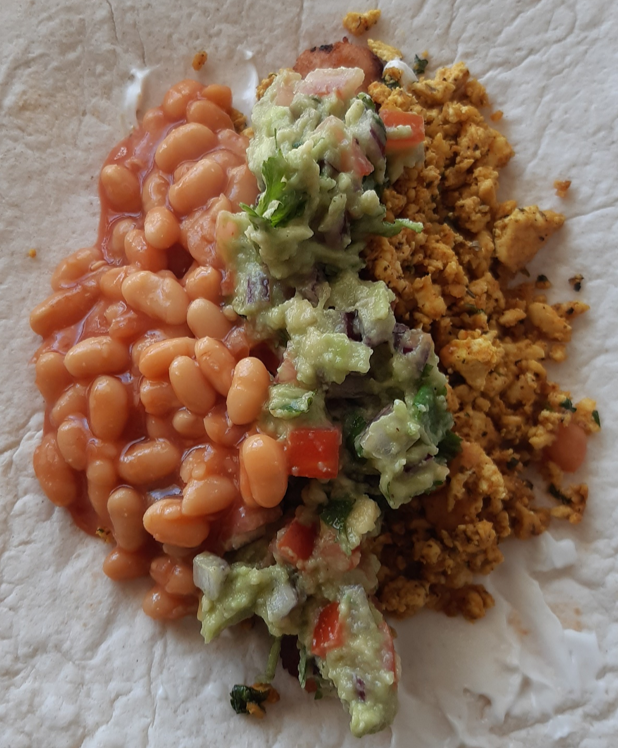 What pairs well with a vegan breakfast wrap?
Vegan breakfast wraps go well with some breakfast potatoes, vegan hash browns or on its own!
It's lovely hot or cold, but so much better when freshly made, and doesn't necessarily need any sides.
This veganised loaded breakfast burrito is perfect for the energetic builder; the busy workaholic; or for parents treating their kids, with a kid-friendly breakfast wrap.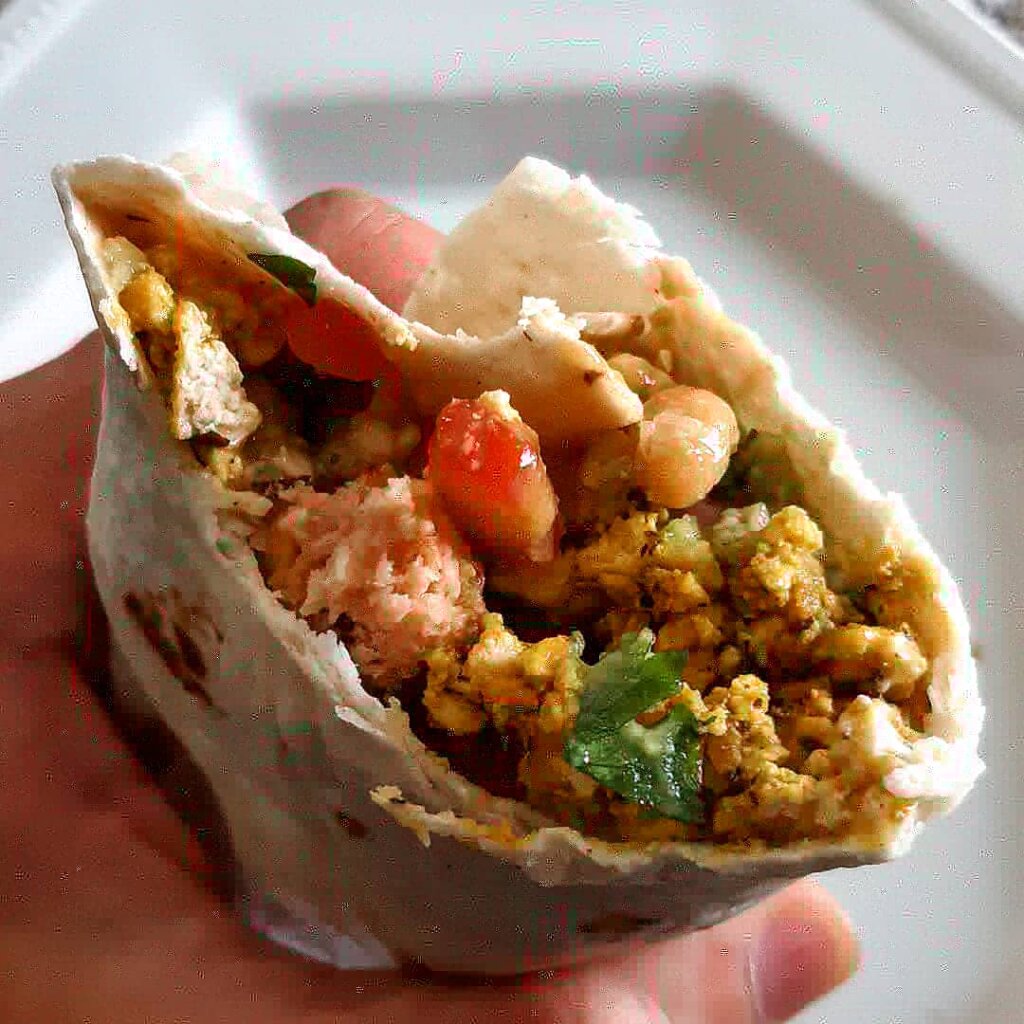 Try this veganised breakfast wrap on for size today. If you like it, be sure to drop a comment, share and hashtag #veganisingit when you do.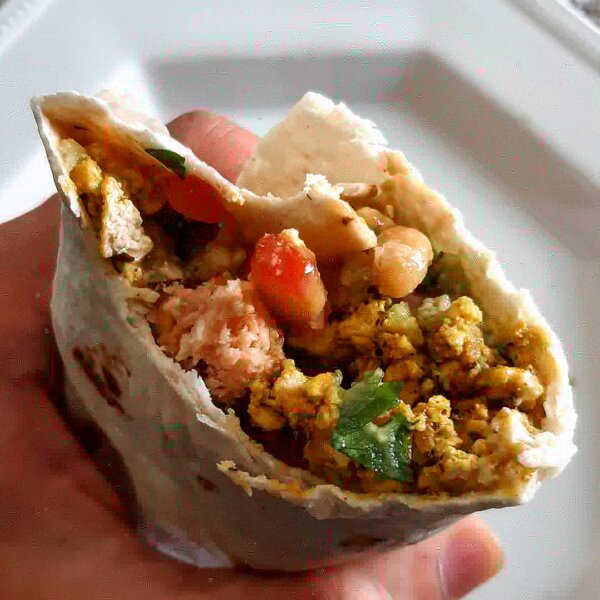 | | |
| --- | --- |
| | |
Heat some oil on a skillet, cut some vegan sausages in halves and fry on a medium heat until cooked, set aside.

Meanwhile, heat the baked beans for 5-6 minutes on a medium heat, try to reduce the sauce to minimise liquid, set aside.

Lay out your tortillas on a plate, spread some vegan mayo and some guacamole in the centre (if using avocado, mash and add a hint of salt, pepper and garlic powder.

Lay out your vegan sausage so half covers one half, scoop in some baked beans and tofu scramble.

Fold in your tortilla from the centre upwards, and simultaneously wrap the left and right side, tucking the right side underneath the left. Tuck tightly and wrap.

Enjoy these vegan loaded breakfast wraps with some vegan hash browns, some breakfast potatoes, or on its own with a coffee!