When I first went vegan one of the foods that I thought I'd miss the most was eggs. That was until I discovered that there are many ways to re-capture the taste and texture of eggs, without the animal products, afterall.
What's special about this vegan mushroom omelette recipe?
Well… it's a vegan omelette recipe, made from gram (ground chickpea) flour, high in protein, quick and very easy to make!
Skip to recipe
Soy Free Vegan Mushroom Omelette
This vegan mushroom omelette is high in protein, satisfying and for those avoiding it, soy free. Alternatively you can try our vegan scrambled egg recipe that uses tofu instead.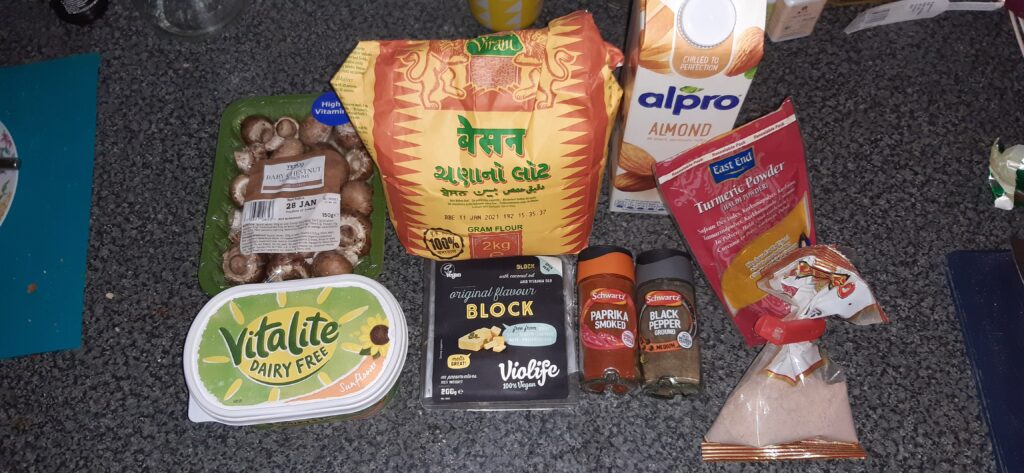 One of the first things I learnt to cook when I was younger was eggs, particularly omelettes, and got obsessed with all the toppings I could throw into the mix.
When going vegan, I had to adapt my tastes, and almost thought I had to abandon even approaching a concept of an omelette again.
With those adaptations, I had to learn the hard way how to cook with gram flour.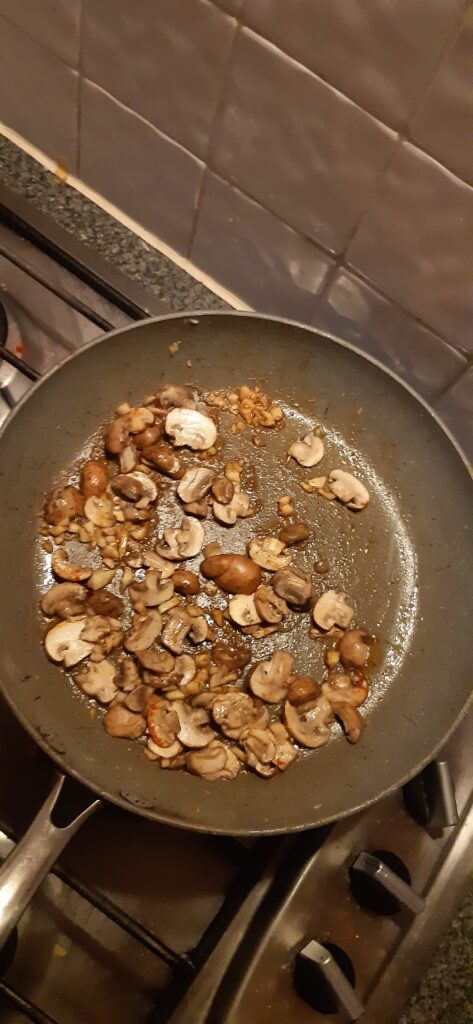 Tips for making a vegan omelette with gram flour:
Some general tips, to prevent the omelette falling apart:
Ensure the mix is thick enough from the start, but not too diluted either, forming slight bubbles when you start cooking it
Don't undercook the omelette before flipping it (why it's recommended to put it in the oven briefly)
Cook the toppings separately then add the omelette mix mid-way through, for the best results.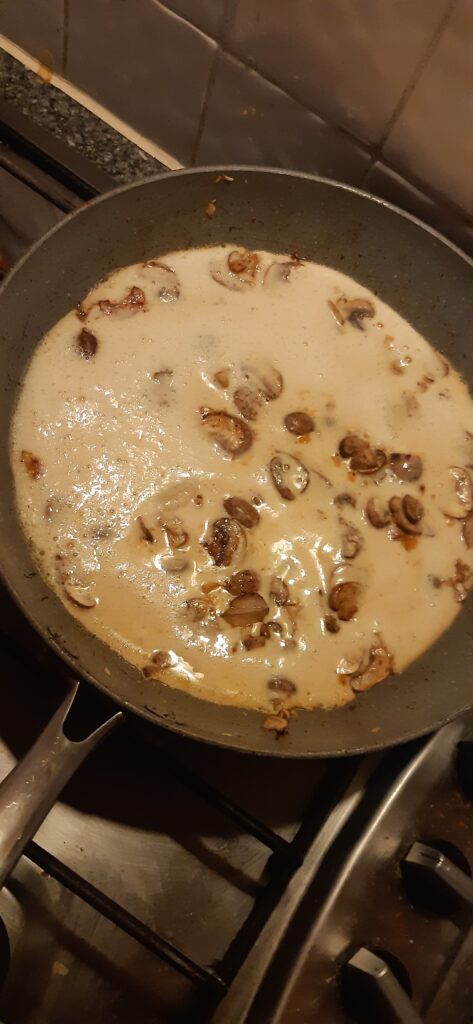 How to make vegan omelettes taste like egg?
You may be able to encapsulate the texture and the concept of an omelette, but how do you make it taste like it's original egg counterpart?
Two words: Black. Salt. Or Kala Namak, which translates to the same thing, which captures a true eggy taste, with the rest of the gold lying in the texture you create.
One of the things I noticed when I started cooking up vegan omelettes with gram flour was that the texture was in fact different.
So I had to adjust the textures to the right consistencies so I could make a vegan omelette that has the right balance of:
Fluffy
Tasty
Eggy
bouncy
Just satisfying
A versatile vegan mushroom omelette. One that I could eat with a salad, maybe some chips, maybe to accompany a vegan fry up, this vegan mushroom omelette's got it all.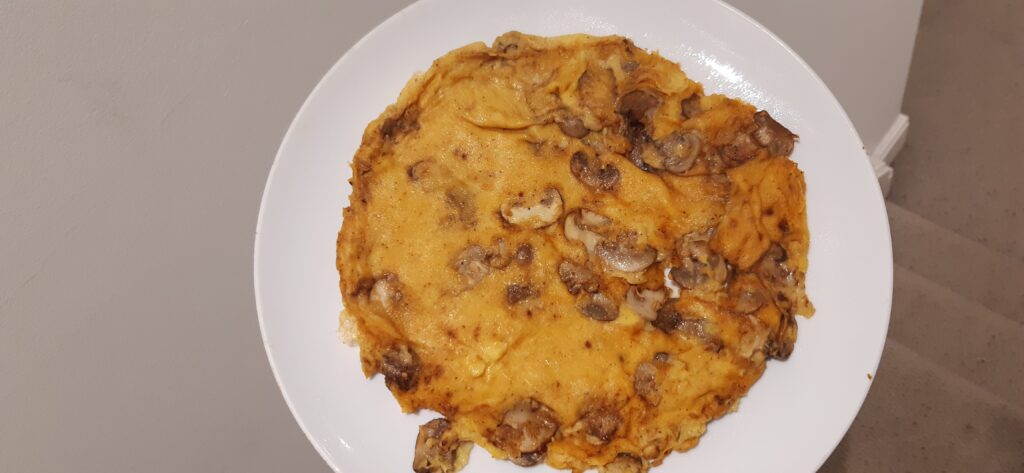 Never fret knowing you've got a veganised mushroom omelette recipe here for you when you need to cut out the eggs!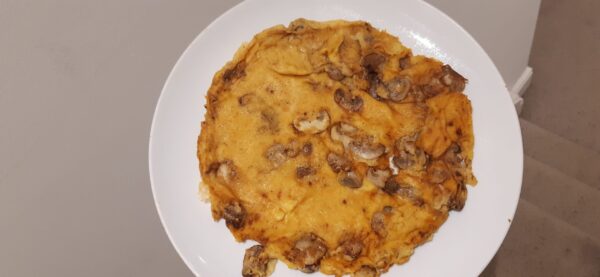 | | |
| --- | --- |
| | |
Chop up mushrooms and set aside, pour almond milk into a blender and add sieved gram flour and remaining spices, then blend for 30 seconds.

Heat oil on a skillet and fry mushrooms with garlic powder, salt and pepper to your taste, for 3 minutes, until liquid leaves the mushrooms, preheat the oven to grill setting.

Add omelette mix to mushrooms and allow to cook for 4 minutes. Gently with a wooden spatula scrape the edges to test the omelette's durability, take care to not break the omelette's shape.

Once omelette has cooked for 4 minutes on a medium heat, either place it in the oven for one minute, or alternatively, place a plate or lid on top of the pan to cook through.

After one more minute of cooking, slowly flip the omelette, be careful to not let it fall apart too much. Cook the flipped side for 1-2 minutes, remove from the heat and serve.
Best results when placed in the oven for 1-2 minutes.
Take care to not flip too early, to prevent it falling apart. 
Don't add too much black salt, always balance the flavours properly.