I've always liked Indian food, and having also recently discovered such a variety of vegan Indian recipes available, I was hooked. Not to mention the sweet, sweet naan bread, and dipping it in a banging curry – I do love my Indian food.
Not to mention such a distinct range of vegan Indian recipes that I'm sure the common person wouldn't even notice is vegan!
And this vegan red lentil daal recipe is no different.
Skip To Recipe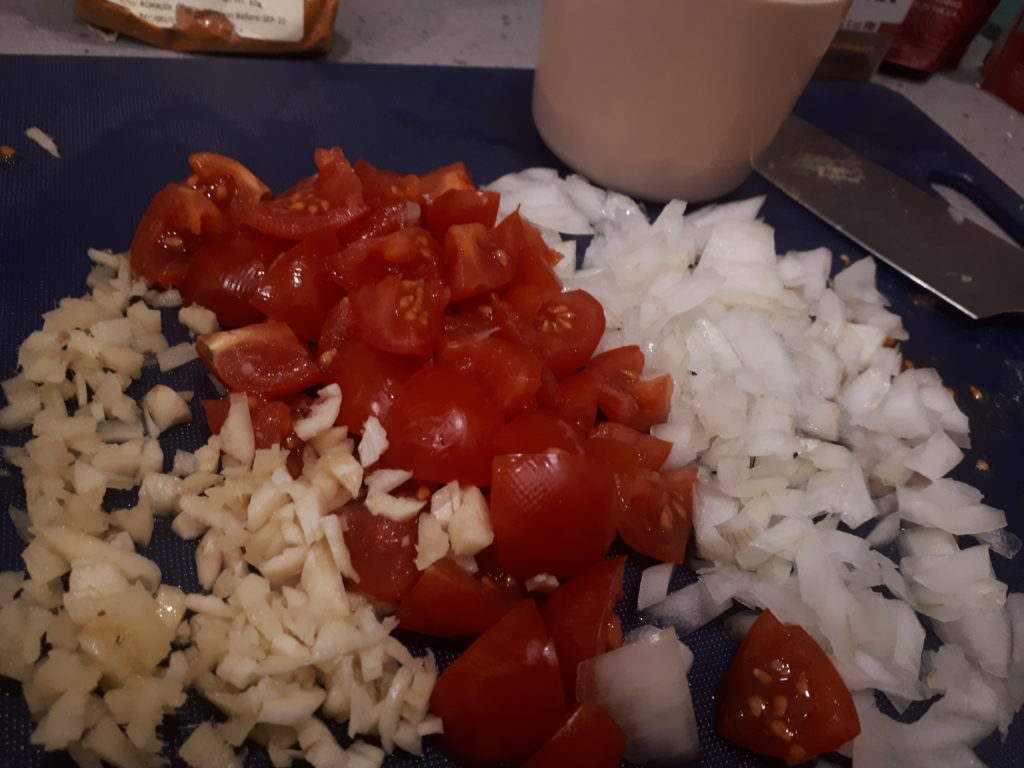 My own take on Dahl, hopefully it can impress your kids and dinner guests, and save you on a takeaway. You only need a few ingredients (and spices).
This red lentil curry recipe was improvised; but I made sure that the flavours genuinely mixed well, and it tastes amazing.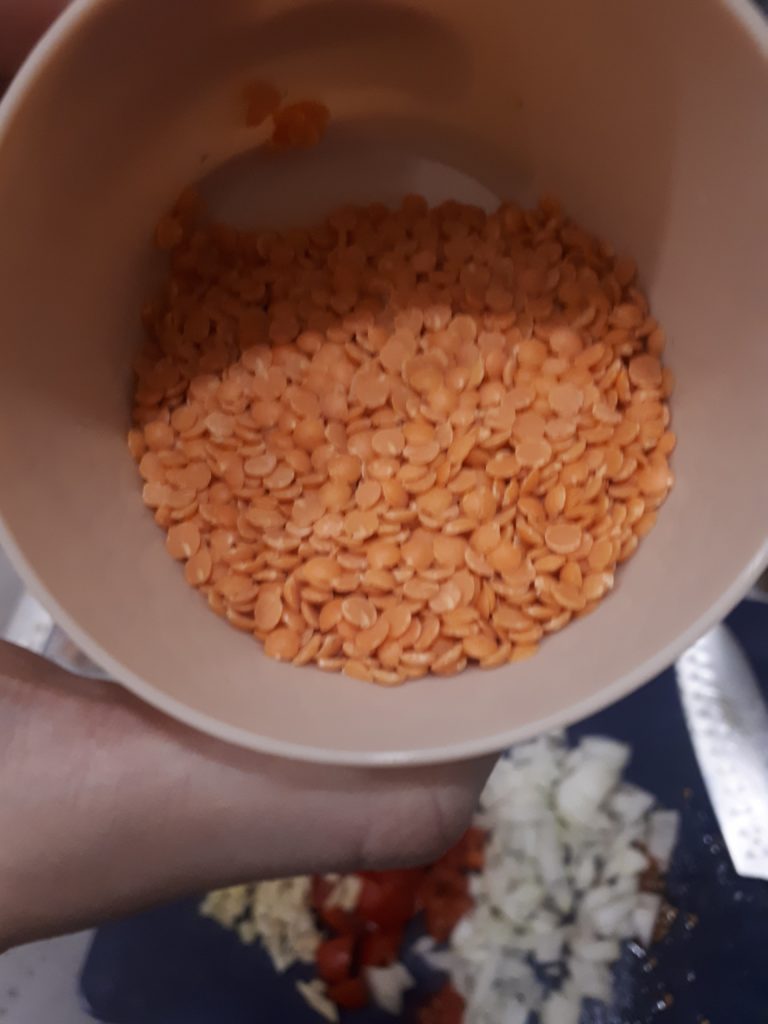 Simple Indian Dahl Recipe
With just a few ingredients, combining onion, tomato, ginger and garlic, along with spices and (obviously) red split lentils, this meal is a quick fix for any occasion or busy evening.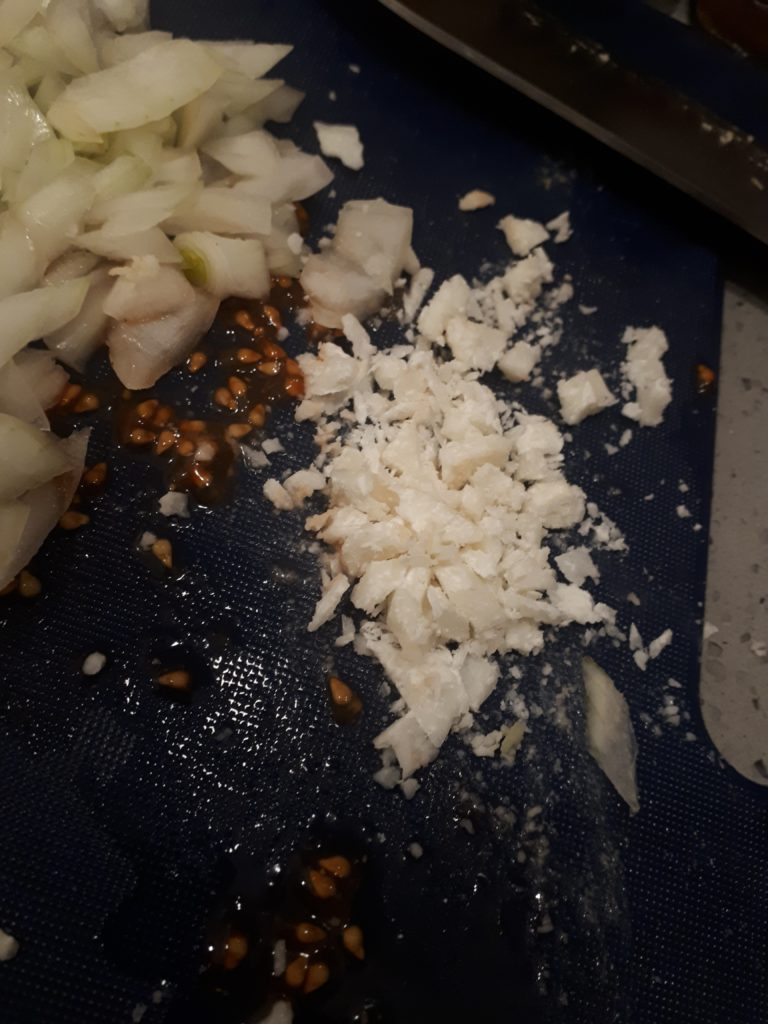 Although I used to eat meat I never really enjoyed the meat in curries. Instead I'd enjoy the sauces, especially curries that used coconut. I think it adds such a much needed sweetness to dip your poppadoms and naan bread in.
I will soon come up with a vegan naan bread recipe and share it with my next vegan curry recipe.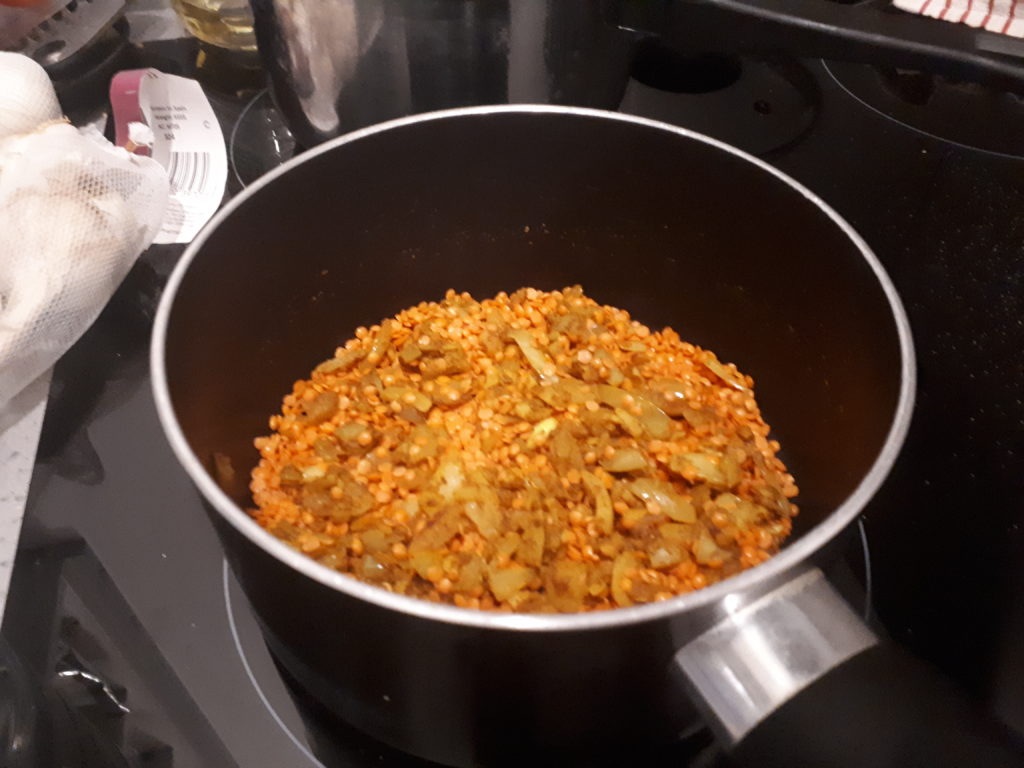 Not to boast, but I have come up with the perfect combination of spiciness with the soothing creamy coconut-ey flavour from both coconut milk and cream. This makes the sauce thick and creamy, as well as bursting with flavour!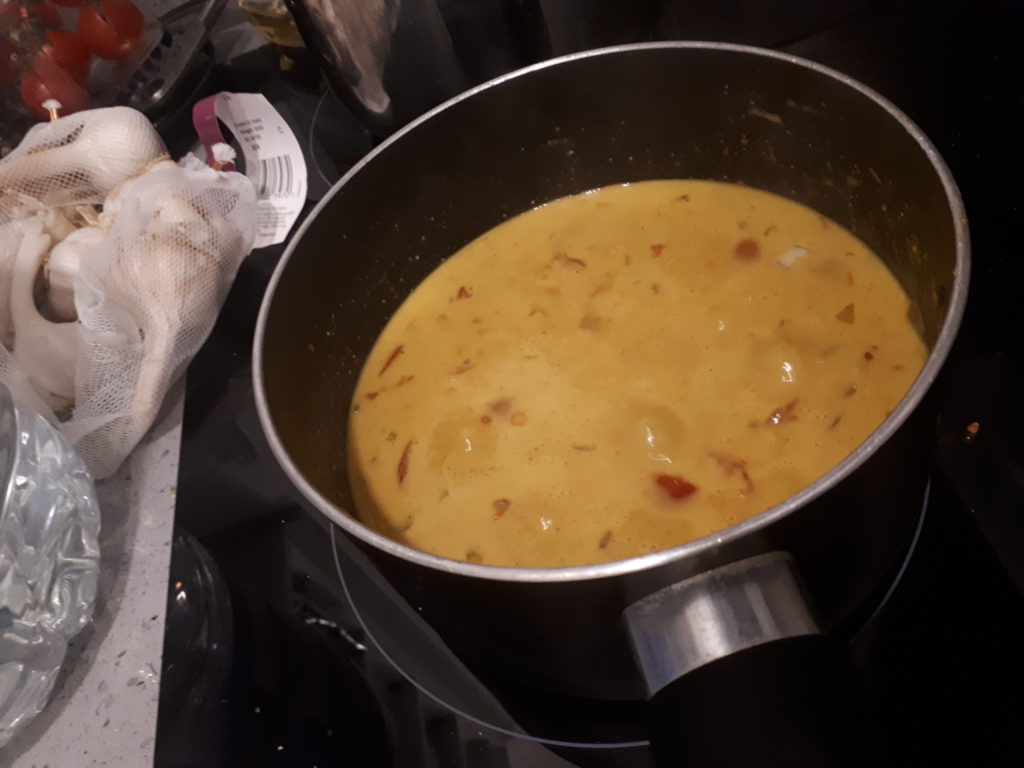 Quick 30 Minute Vegan Lentil Dahl Recipe
Yes, 30 minutes. That's what's great about red lentils, they cook so quick! I can always rely on them if I forget to soak beans before work.
Ensure you cook the curry and keep stirring to ensure the sauce doesn't stick to the pan. With a quick 20-30 mins of cooking time, you'll have a perfect, creamy curry to enjoy.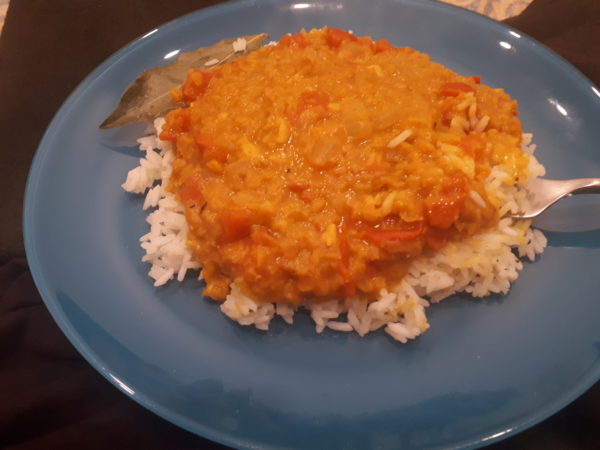 This red lentil curry (or red lentil dahl) recipe was made with some plain white rice. I will soon experiment and post a new vegan pilau rice recipe as part of the collection of vegan Indian recipes.
For now, enjoy my veganised take on Red Lentil Dahl!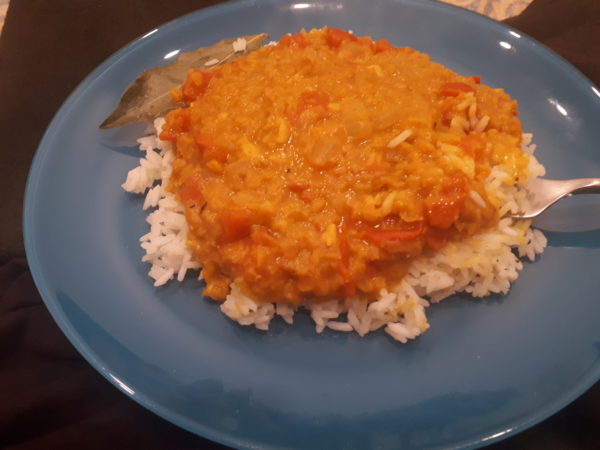 Passive Time

30-35

Minutes
Passive Time

30-35

Minutes
Peel and chop ginger, onion, garlic and clean tomatoes.

On a medium heat add oil to a pan, along with onions, ginger, and garlic until onions are translucent. Combine spices within and stir until fragrant, then add lentils, pan should be hot now.

Add prepared vegetable stock and chopped tomatoes, bring the saucepan to a boil.

Combine the lentil spice mix with coconut milk and cream of coconut, reduce heat to medium and cover saucepan, cook for 15 to 20 minutes to allow sauce to thicken, also stirring occasionally.

Meanwhile, pour 1 cup of rice into another saucepan and heat, add 2 cups of hot water and bring to a boil, adding a bay leaf and salt (to taste), then cover and simmer for 10-15 minutes or until fluffy.

After 15 minutes of boiling, add more coconut cream if necessary and stir within the red lentil curry, taste the sauce & adjust salt and pepper to your taste (should be rather flavourful already!), then cover again and let cook on a medium-low heat for 5 more minutes.

The rice (after 10-15 minutes of cooking) should now be fluffy, prepare one serving on a plate. The red lentil dahl should be thick by now, if not, allow to reduce for 5 more minutes with the lid off.

Once the red lentil dahl sauce is creamy and to your satisfaction, serve on top of the steaming rice, with a side of poppadoms, naan bread or your other favourite Indian sides.