I'm someone who highly believes in eating my greens, no matter how unhealthy the meal is.
Whether I'm eating a spread of veganised Christmas goodies, a Sunday roast or even some stewed lentils and quinoa, there's always space for greens.
One of my main go-to's, when I'm not eating kale, cabbage or broccoli, is garlic green beans. They're so easy to cook, taking like 5-10 minutes, and requires minimal prep.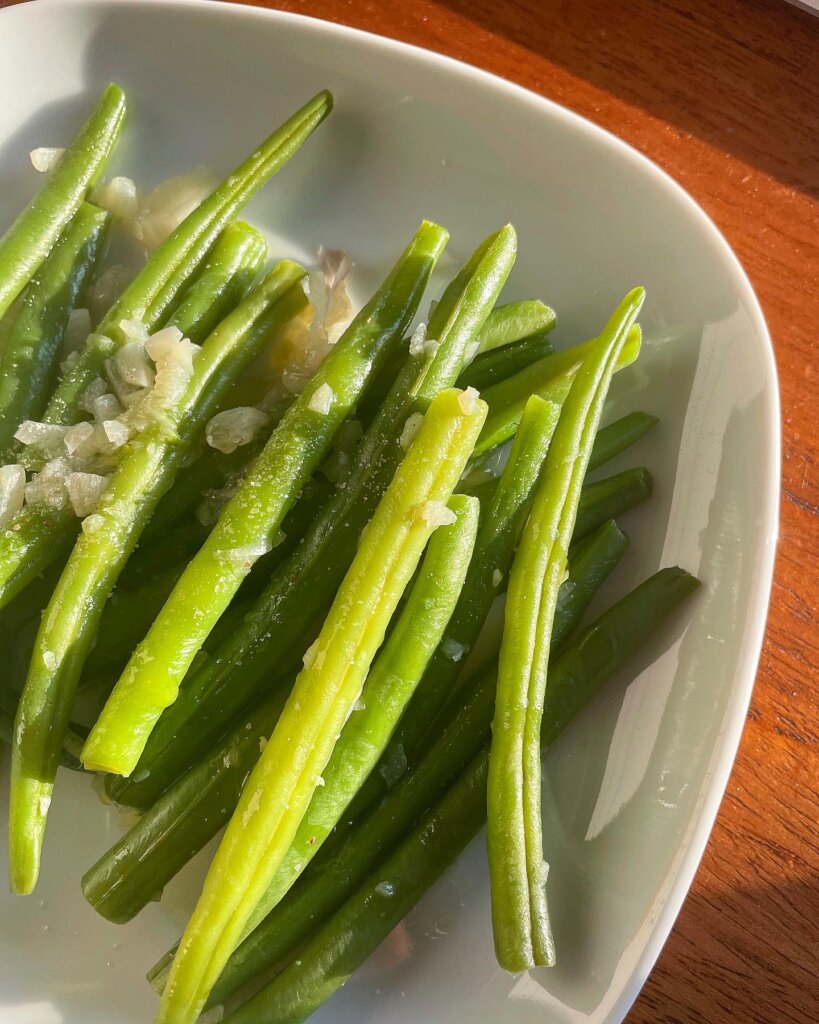 What do these pair well with?
Our garlic string beans go great with rice, mashed potato and alongside any type of main. If you want to be fancy you can have garlic green beans alongside a jerk portobello mushroom, or even a mid-week pot pie.
When I used to eat meat green beans would go great alongside fish, as well as poultry dishes. Though I don't eat that now, I do keep it in mind when putting together meals, for when I'm craving meat to get a nice substitute and take a trip down memory lane.
My personal favourite way of having them is along side a big savoury main like a cottage pie or lasagne, hits the spot!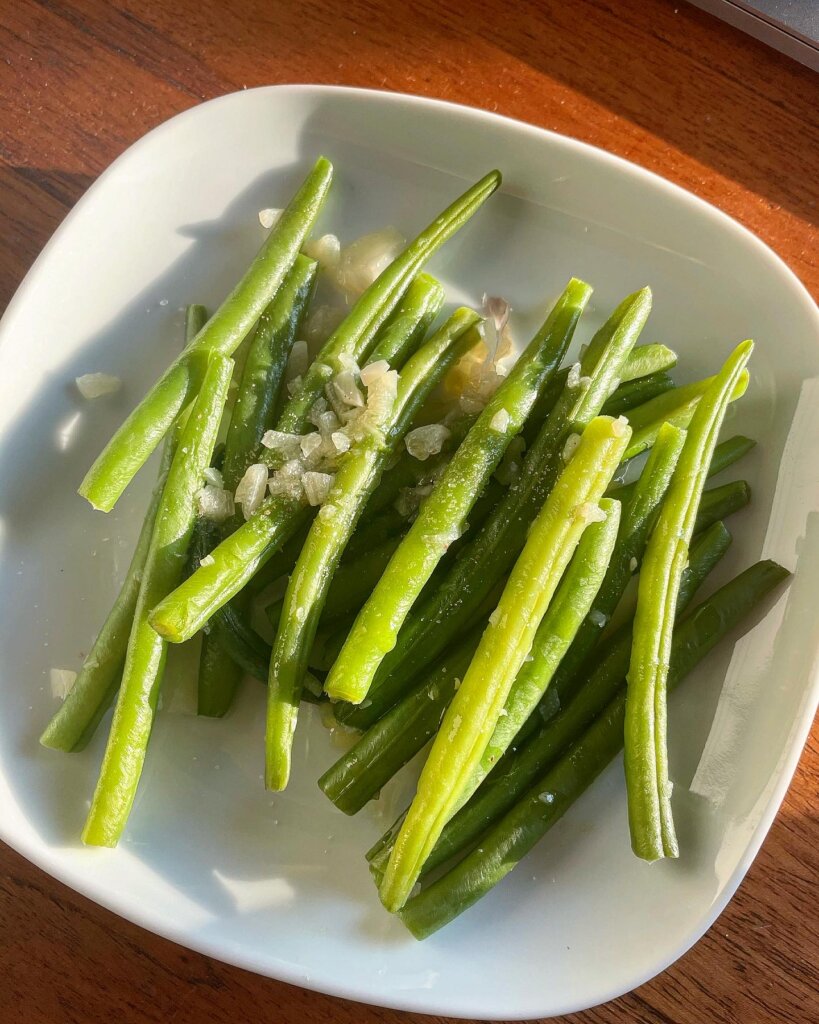 Should you steam or boil them?
This recipe calls for a light steam of the garlic green beans, as opposed to boiling (or blanching), which tends to discard a lot of valuable nutrients in the water.
You also get a much better crunch that you simply don't get from boiling them.
However, should you choose to, you can also blanche them, and it'll taste the same with just a little less crunch.
We hope you enjoy this garlic green bean recipe; it's quick, easy and great alongside all your favourites.
If you like this quick vegan recipe, feel free to bookmark for future use, share with a friend or loved one.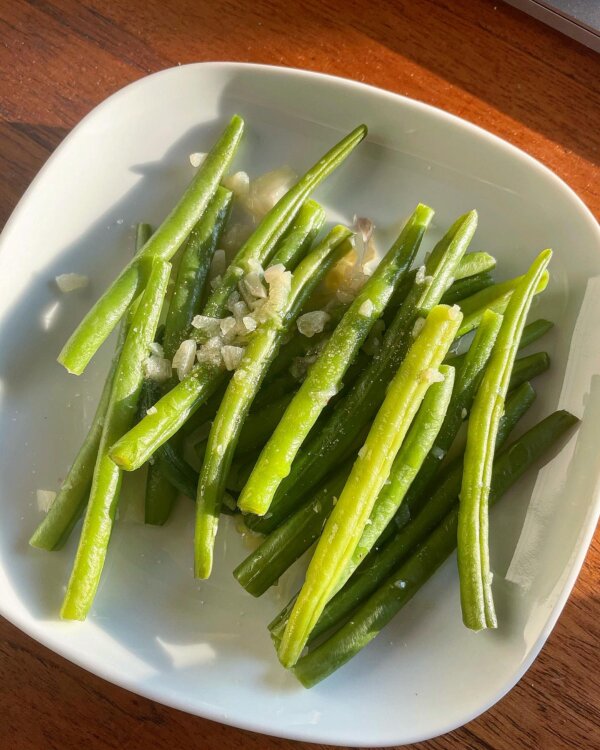 | | |
| --- | --- |
| | |
Wash and trim off the ends of your green beans, setting aside on a chopping board.

Peel and finely chop garlic cloves into cubes, set aside.

Add 50ml (or a shot) of water into a saucepan, bring to a light boil with a pinch of salt.

Add in green beans and chopped garlic, turn the heat down low and steam for 6-8 minutes, don't let the beans burn!

Turn off the heat, drain off the beans and add in the half tbsp of butter and combine.

Leave for 5 minutes to infuse, then serve with your favourite mains.