Sweet potato's also been one of my favourite things to roast and I can't get enough of it. When I want to switch it up, I make this creamy loaded sweet potato.
As you become more seasoned you start to experiment with more ingredients. In this case we're working with soy pieces, something you don't usually find in your average store.
I found these in my local Oriental supermarket. If you're having trouble finding soy pieces, feel free to use your favourite vegan meat substitute in place of it.
What's in your loaded sweet potato?
This recipe works with roasted sweet potato being the star of the show. Topped with a rich, creamy sauce with soy pieces and mushroom as the meat.
The creamy sauce in itself is rich, with a blend of complementing seasonings.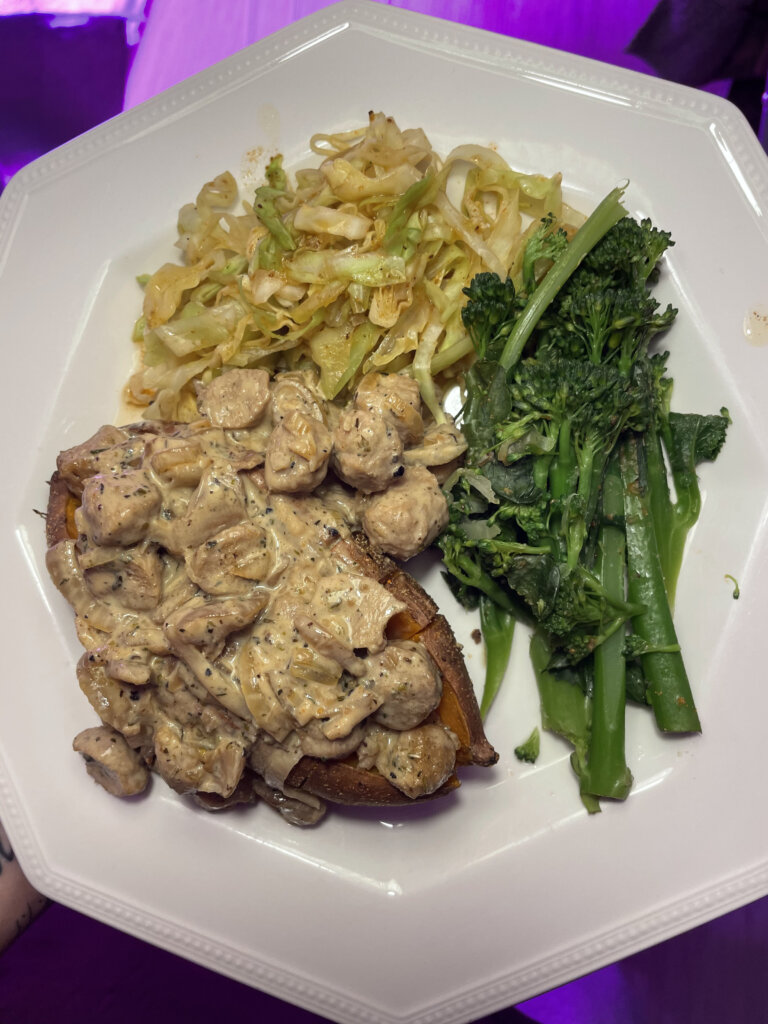 What does this pair well with?
This dish pairs well with simple sides like salad, or rice. In my case I had it alongside some steamed broccoli and green beans, but each to their own.
This is great recipe for newbie vegans that want to get a little more creativity into their mid-week meal. As well as people looking to eat more sweet potato in their day to day.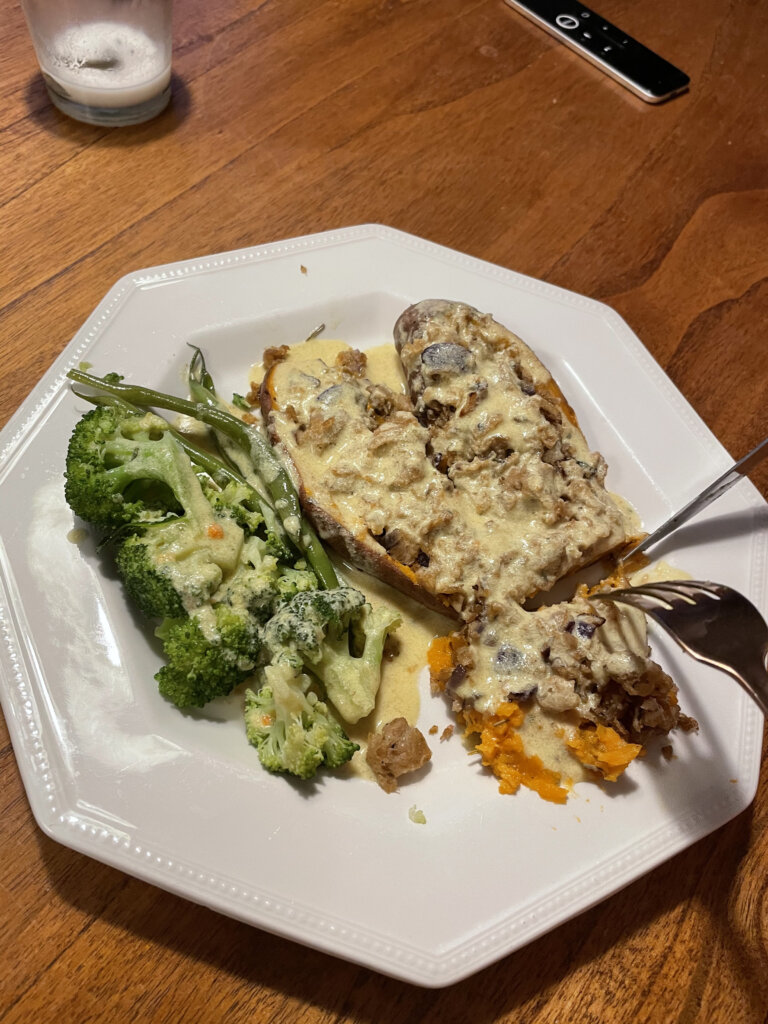 This is a great recipe, kid-friendly, and bound to impress at any dinner party. If you love this recipe feel free to bookmark it for future use.
Drop a comment with what you enjoyed it with and share with a friend!
Thanks for choosing Veganising it for your recipe inspiration. Stay blessed and see you again soon!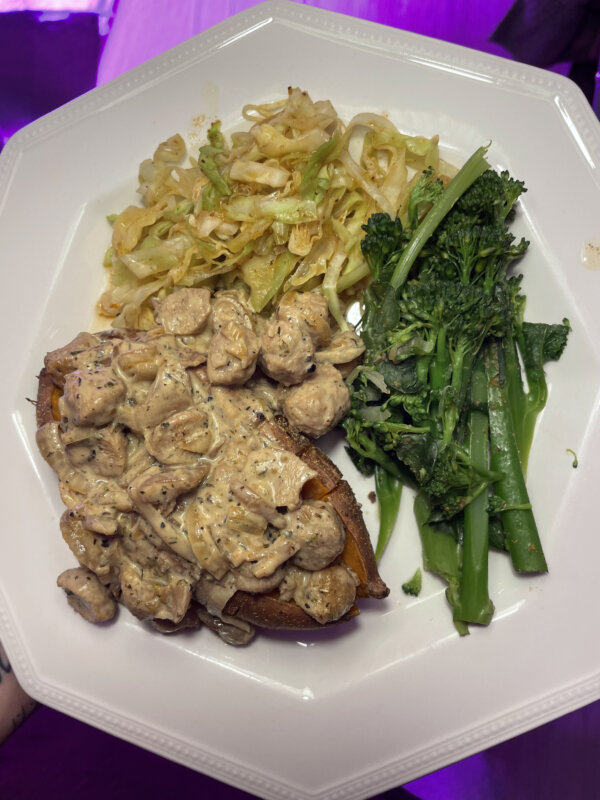 | | |
| --- | --- |
| | |
Preheat the oven to 200 degrees celsius, wash two sweet potatoes and transfer to a chopping board, score a slit in the middle with a knife.

On an oven tray, place the sweet potatoes slit side up. Drizzle on some olive oil on the top-side of the potatoes, followed by rosemary, salt and pepper, roast in the oven for 30-45 minutes, or until soft on the inside.

Meanwhile, drain the soy pieces and mushrooms (if soaked), and squeeze out the excess water. Peel and finely chop garlic and onion into cubes. Cut mushroom into thin slices and soy pieces into halves or quarters.

Heat butter on a frying pan and add garlic, once sizzling, cook for 1 minute on a medium heat, then add onion.

Cook onion and garlic until slightly softened and add soy and mushroom. Drizzle in soy sauce, tomato paste and seasoning mix into the pan, and stir to coat evenly, cook for a further 5 minutes.

Add in vegan cream and mix well, turn the heat up until bubbling then turn down to medium, add mustard, salt and pepper to taste, allow to simmer for 6-8 minutes, stirring to prevent sticking.

Taste sauce for salt and seasonings then turn off heat. Once potatoes are cooked transfer to plates, and top with soy and mushroom sauce mix.

Serve with your favourite sides and enjoy!
You can use soy pieces, chick'n pieces, veganised mince, pretty much anything you'd prefer as your "meat", should you prefer it!