Falafel is one of the foods that I didn't eat much before going vegan. It has quickly become my go-to.
Especially when I'm feeling to eat something that isn't super-healthy, but is made of better ingredients than the usual nuggets people eat.
Skip to recipe
My simple vegan falafel recipe is somewhat traditional, in that it requires dried, soaked chickpeas (at least for 12 hours). Canned chickpeas won't return the ideal texture you're looking for.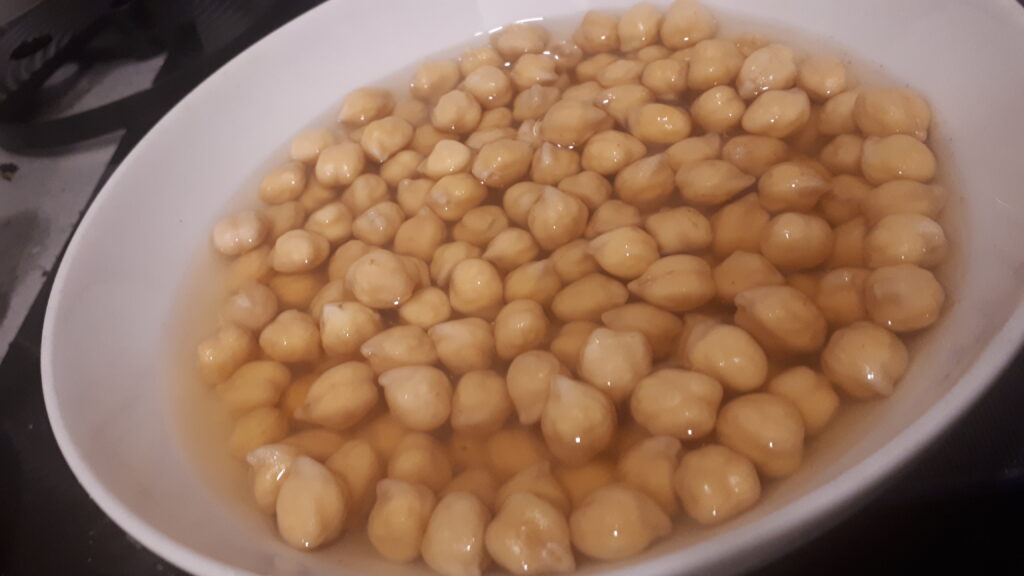 The dried, soaked chickpeas makes all the difference in whether you create a falafel that is crispy, tasty, more-ish and satisfying, or a badly put together chickpea ball.
The ironic thing is, although dried, soaked chickpeas are beneficial to canned as they contain less heavy metals and typically lower sodium levels.
Another good thing about getting your dried chickpeas and soaking it is that it lasts longer gram for gram – No pun intended
Kid-Friendly Falafel Recipe
This basic falafel recipe is suitable for kids to enjoy, as the end product has a texture and taste which is simply satisfying to the taste buds. What's more, it can be enjoyed as a healthier alternative to overly processed chicken, or quorn nuggets.
You'll leave them asking for more and looking forward for the next time you make 'em. With the simplicity of the process, you can easily make this one of your weekly go-to meals.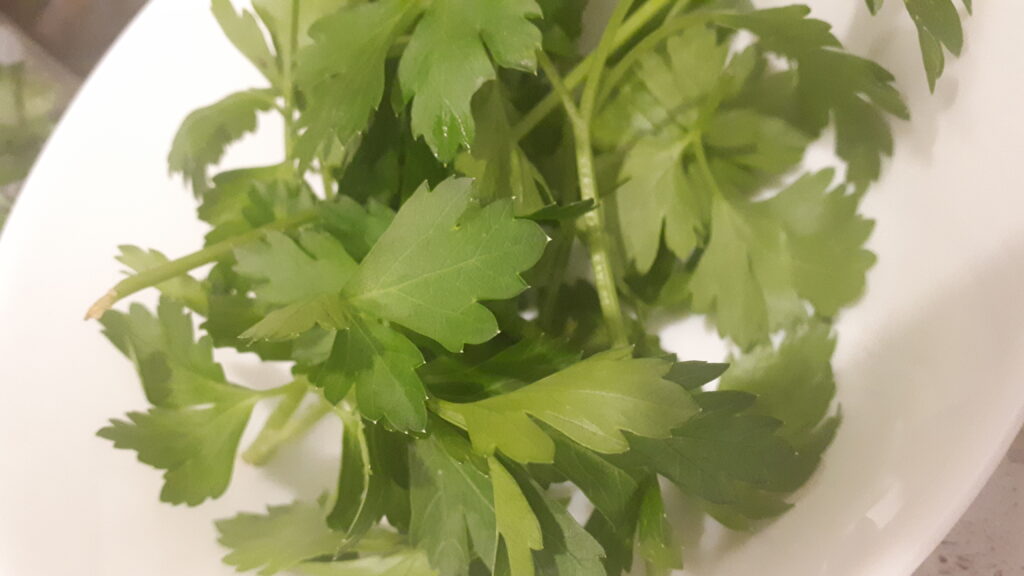 Vegan falafel recipe, with a twist…
As opposed to most traditional falafel recipes which use white onion, I decided to experiment and use red onion instead. Now you can see by the fact that this recipe made it, that it turned out more than alright!
The red onion adds a slight variation in taste, with sweeter hints than the usual onion used, giving the falafel a flavour that isn't like your typical falafel.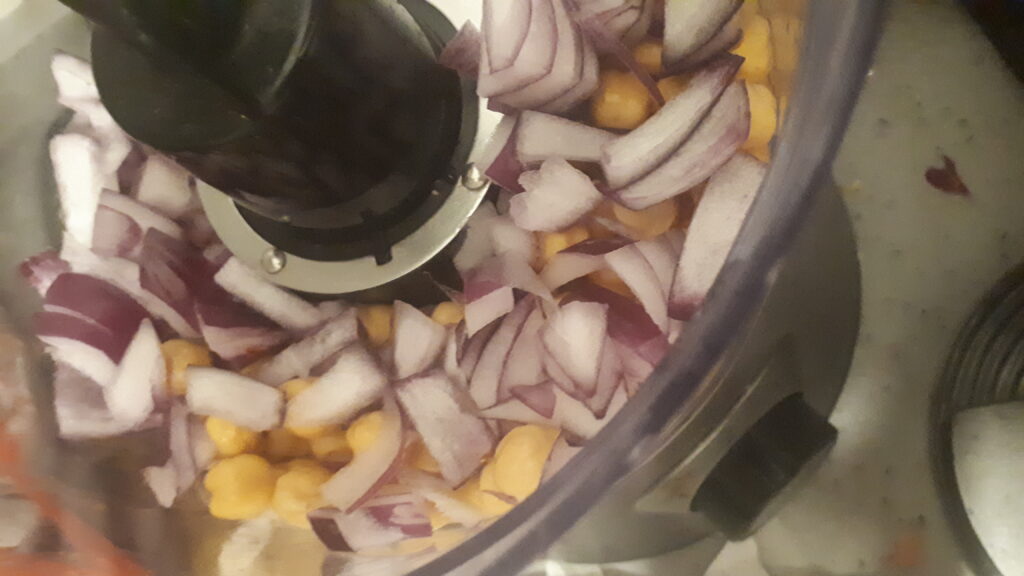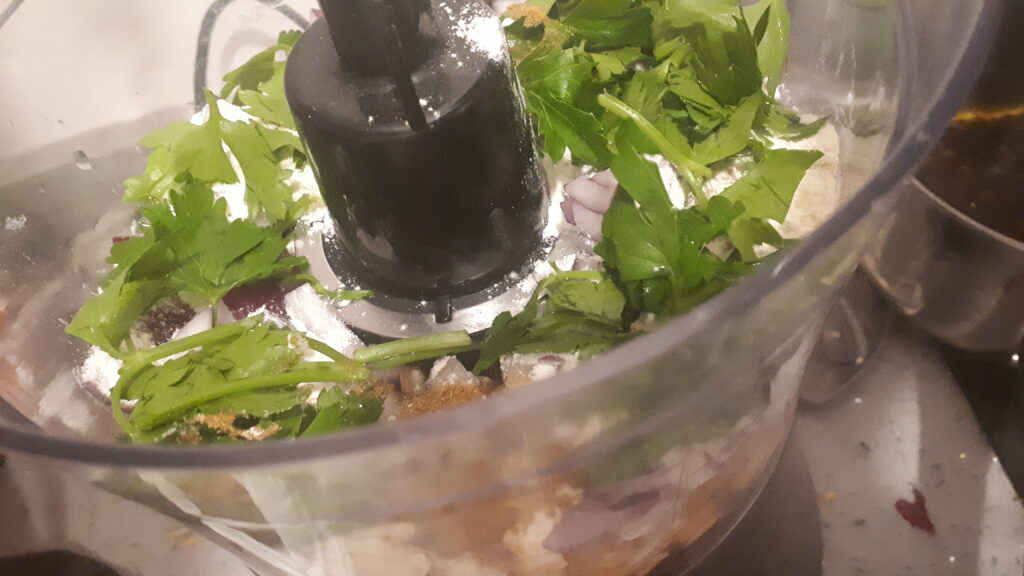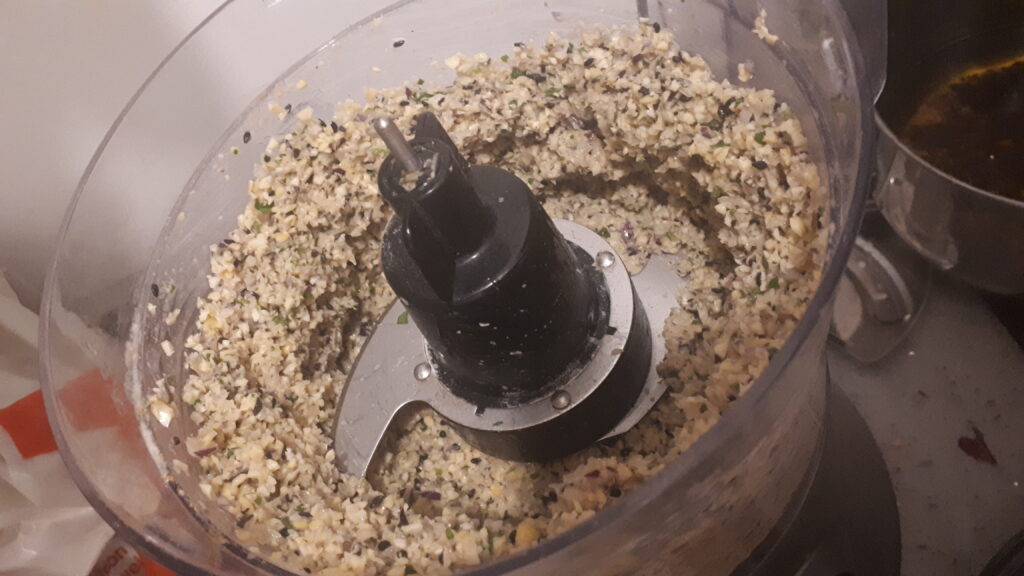 I'm not usually one that deep-fries stuff, no real reason, I just prefer my food cooked on the stove, roasted and raw.
But with this vegan falafel recipe I am prepared to make a compromise, as it's too hard to resist. Once you have one, it's even harder to stop yourself from eating them all in one go – I had to stop myself from eating the next day's lunch!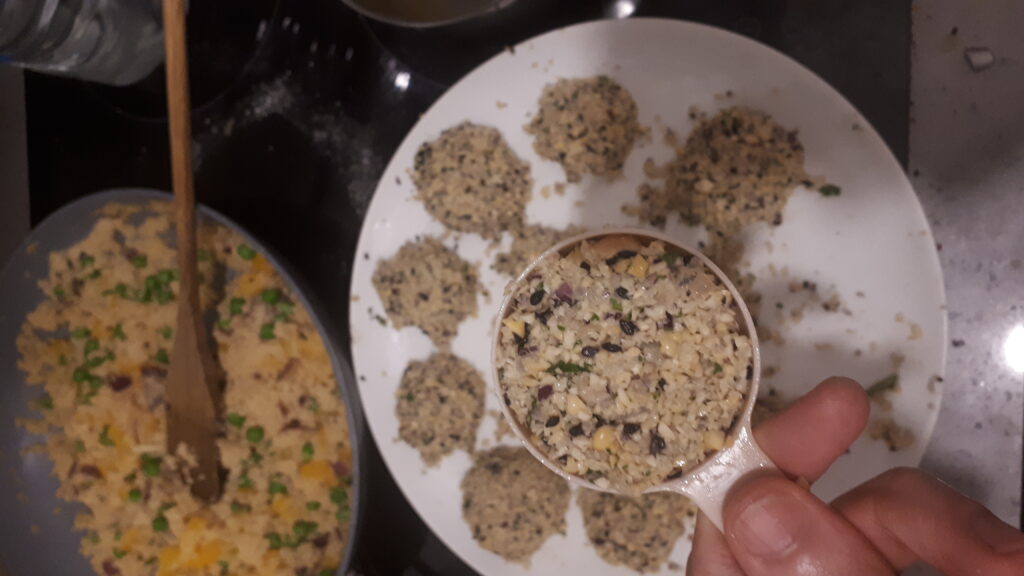 Common, bad quality falafel
I'm sure we've all had a bad experience, as a vegan or non-vegan, with a simply terrible falafel. Whether you ordered it from a takeaway or store-bought the mix, bad falafel can easily put anyone off.
I thought that myself before going vegan, then I had to experiment and discovered that good falafel, is definitely something I've been missing out on.
What makes a good falafel?
The important components that fall into making a quality falafel are three fold:
Use dried chickpeas whenever possible, this will help you get that "knobbly bobbly" texture
Use a food processor, not a blender – We don't want to end up with some sort of hummus
Ensure the mix is chilled and mouldable BEFORE frying them, nothing worse than a falafel mix that falls apart when deep fried, it's very messy, annoying, and frankly, a waste of food.
If you follow these steps you should be fine, and 3 steps further into making your own homemade vegan falafels.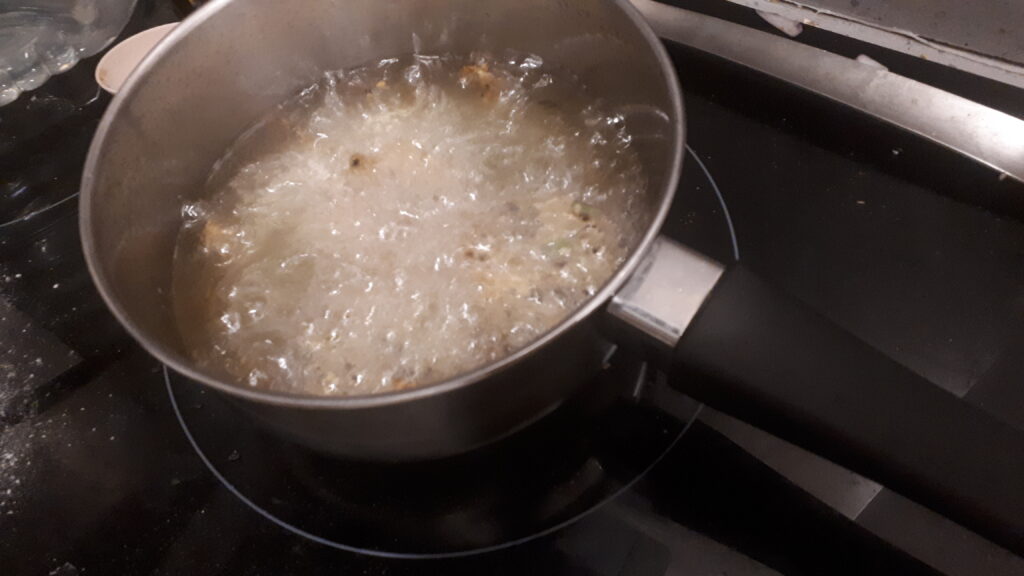 The good thing is with falafels, once you place them into the fryer, they cook within 3-5 minutes, not long at all.
Most of the time goes into the prep, like the soaking and refrigeration of the mix, to then be fried.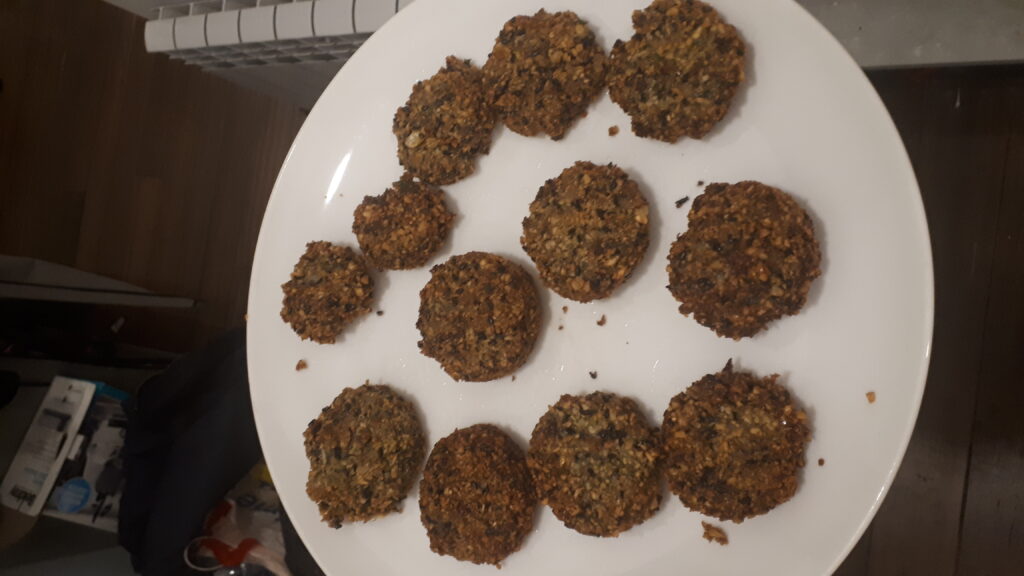 The image shows 12…ish falafels but the recipe can yield around 20. So the portion can serve 4 people with 5 falafels each, or in my world, 2 people with 10 falafels each.
What goes well with falafel?
Falafel's unique taste and texture is one that pairs well especially with a garlicky tahini sauce, hummus, salads, great in wraps or on its own as a snack.
Pickled vegetables i.e. sauerkraut, pickled peppers and gherkins pair very well with the subtle falafel flavour, too.
Falafel can pair well with chips too but traditionally you'd want to pay homage to the middle-eastern tradition; I ate 'em with some veggies and tahini-based sauces, that's where it's really at.
I served my vegan falafel in a pitta on a bed of hummus, with a drizzle of homemade vegan tahini sauce and a side of veggie cous cous.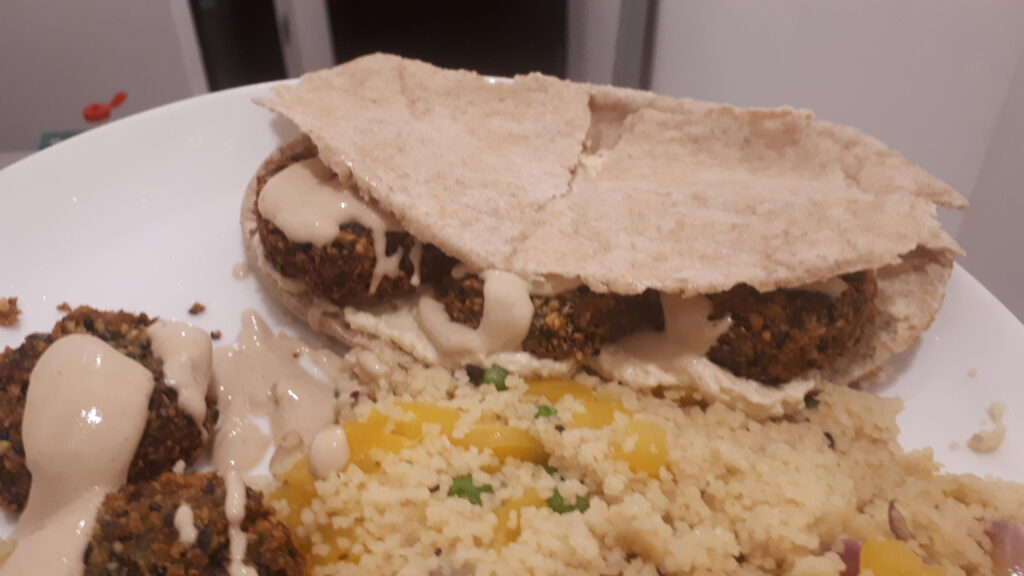 ~ One of my favourites.
| | |
| --- | --- |
| | |
Ensure you have soaked chickpeas for at least 12 hours, combine all ingredients in a food processor (chopped red onion, soaked chickpeas, to drain first fresh coriander and parsley and spices), all except water and gram flour (to be added bit by bit).

Blitz until there are small chunks of falafel, but not too much, add water and gram flour slowly and accordingly, adjusting each quantity to get your desired texture.

Once mixture is ideal you should see the falafel mix as chunky and not smooth, place into fridge for a minimum of 30 minutes, to further solidify prior to frying.

Heat oil in a deep fryer and in the meantime, shape your falafels. For this you can use an actual falafel scoop, which are cheap online, but as I and many other didn't have access, a tbsp measuring spoon did the trick just fine. Shape the falafels and ensure they're somewhat solid in their shape.

Gently submerge falafels in the deep fryer and fry for 2 minutes. Check how they're doing, and if they're not yet browned, place in deep fryer for a further 2-3 minutes - Fry until golden brown.

You can now enjoy your vegan falafels, serve 'em up with tahini sauce, hummus, a salad buddy or in a wrap - Possibilities are endless!
With soaked chickpeas, ensure you add at least 3x the amount of chickpeas, as they double in size and absorb lots of it.
Don't skip the refrigeration phase, it's very necessary.
If your falafels aren't holding together adjust you water/gram flour quantities to get the desired result.