Have you as a vegan ever had loaded chilli beef nachos? Or are you an omnivore that loves your meat but wants something for meat-free Monday?
These loaded mince nachos are perfect for you.
How do you veganise loaded mince nachos?
It's quite simple really, use vegan beef!
No really, at pretty much every major supermarket now, you can secure yourself some vegan mince that tastes surprisingly better than the actual meat.
What's in your veganised mince nachos recipe?
This recipe calls for nachos, a bit of seasoning, chilli, tomato paste, onion, vegan mince, homemade salsa and guacamole, both of which are available on this same site!
I don't think you understand how tasty and amazing this recipe is.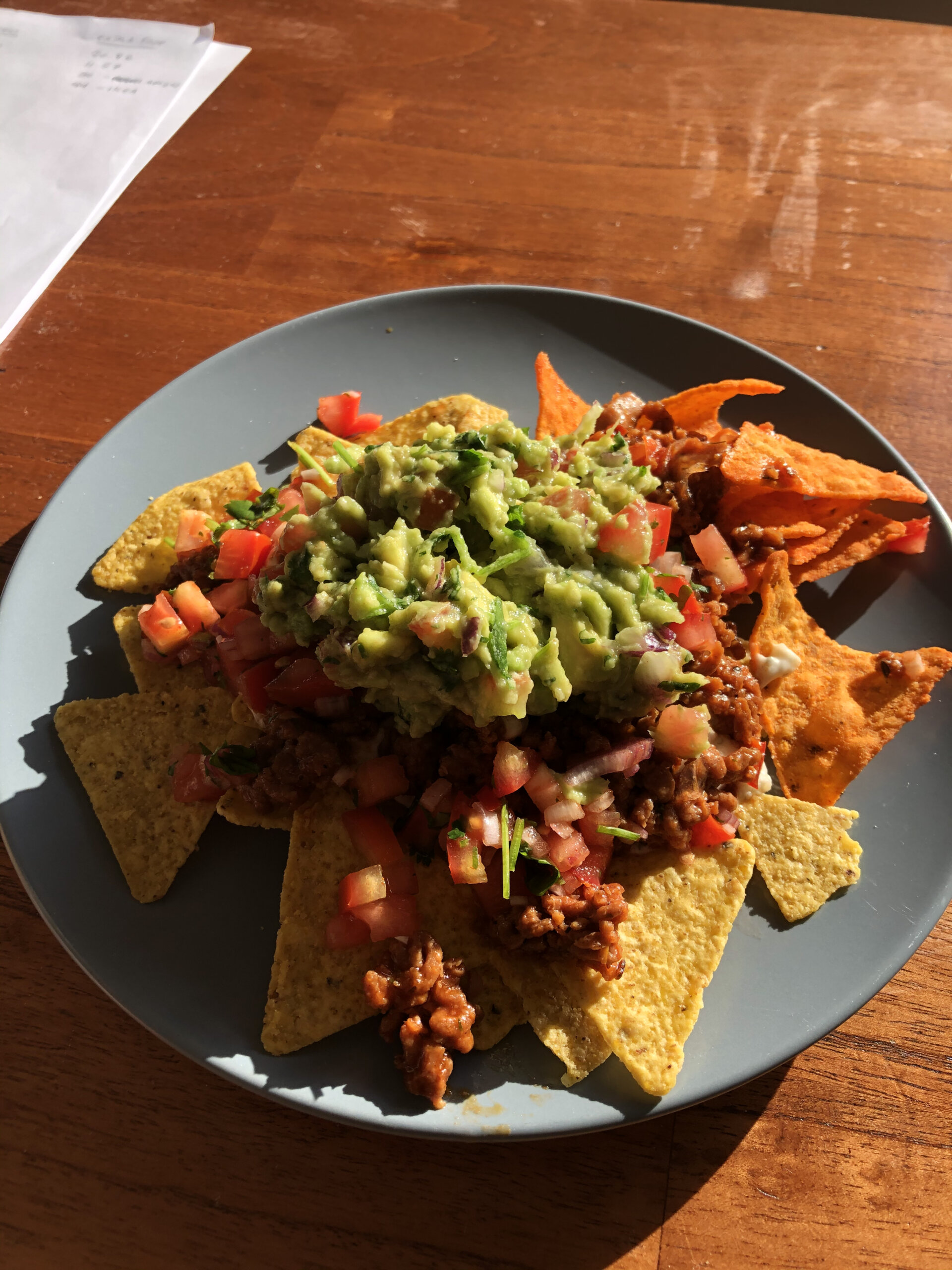 Do you need vegan mince for this recipe?
If you can't find vegan mince, you can substitute for soy pieces that are pulsed or finely chopped to achieve similar results!
This is no average nacho recipe. It's so more-ish it actually works as it's own light meal, for those who enjoy a bit of junk food.
Anyone you give this to won't be able to tell it's vegan; great for parties, sleepovers, movie nights and fussy kids!
If you like this loaded nachos recipe feel free to bookmark for future reference, send to a non-vegan friend and drop a comment if you made any tweaks you want to share!
Thanks for stopping by and trusting us for your source of inspiration, stay blessed!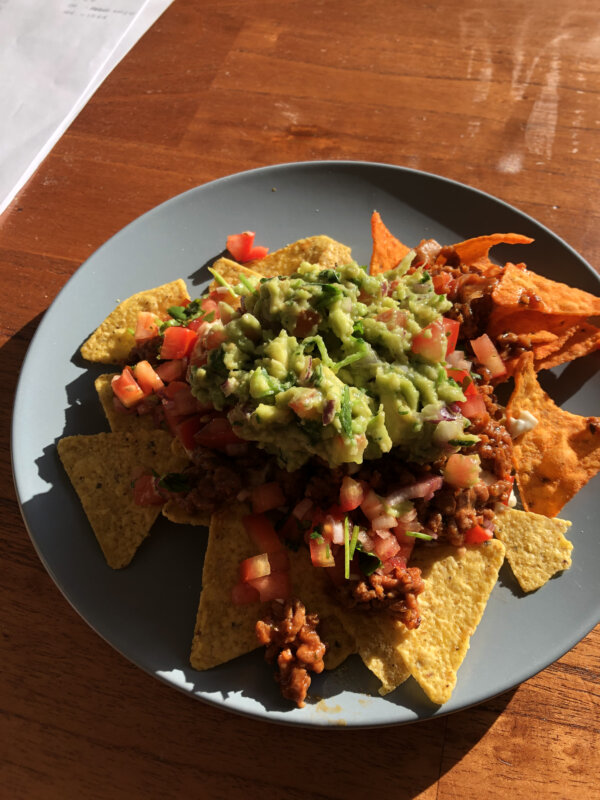 | | |
| --- | --- |
| | |
Start by peeling and chopping a red onion into finely cut cubes, set aside.

Wash red bell pepper and bird's eye chillies well, cutting bell pepper in half, discarding the seeds and chopping into cubes, and finely chopping the chillies, set aside.

Heat oil in a large frying pan, adding in onion, cooking for 3-5 minutes on a medium heat, or until softened. Add in the bell pepper and chilli, then cook for a further 2-3 minutes.

Add in tomato paste and a splash of water (no more than a tablespoon), with a wooden spoon or spatula, combine the paste with water, pinch of salt, then add in the spices.

Add in vegan mince and stir to combine with the spices, stirring well ensuring it's well coated. Cook for 5-8 minutes, stirring occasionally to infuse the flavours, once cooked, remove from heat.

Pour out the lightly salted nachos pack into a large serving platter/plate. Scoop on the mince mix on top, then salsa, then guacamole.

Serve your loaded chilli mince nachos whilst the mince is still hot. Share or yam up yourself, enjoy!