I've always loved Italian food, Italian recipes, the people, everything Italy's right up my street.
And I love mushrooms, so this rice is perfect for me, and I think everyone should try it.
This vegan mushroom risotto is the perfect creamy to savoury consistency and pairs well with other side dishes, salads or even a soup.
Skip to recipe
How to veganise risotto
It's pretty simple, instead of using cheese or butter as you'd usually do in traditional risotto, you'd simply replace these with the veganised alternative.
The key to making a good risotto is making sure that you cook the right properly, in which it doesn't cook in the same way as regular rice, it takes constant maintenance, and attention.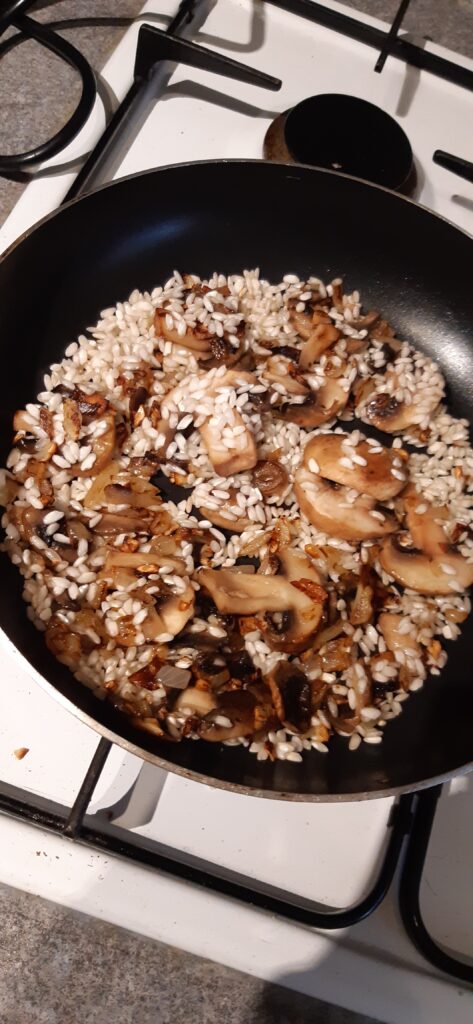 But that's not to say it's a complicated process, it's actually very simple.
This is a perfect meal to have on hand for a fancy occasion, with the benefit being that this meal is relatively easy to create.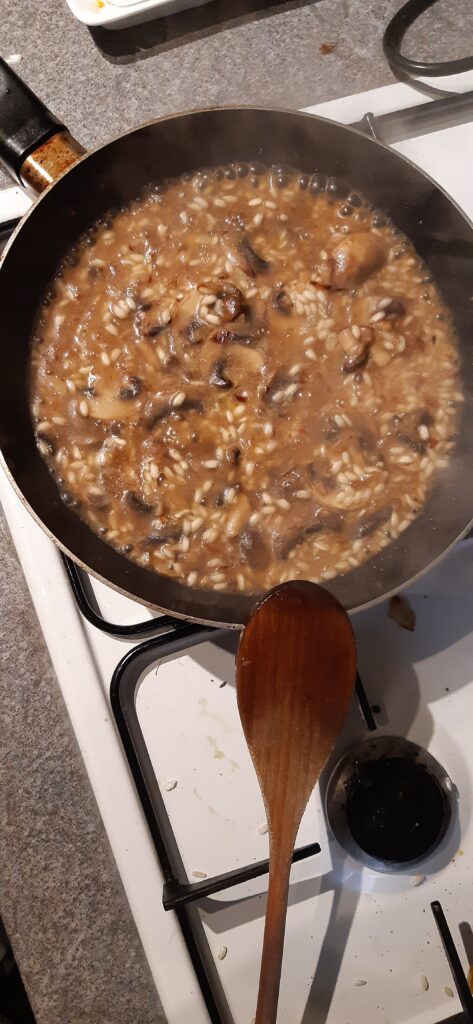 You won't miss the meat or the creaminess of a regular risotto with this veganised recipe.
Both kid friendly and student friendly, cheap to source the ingredients and tasty for all ages, bookmark this as your easy mid-week go-to italian-style rice recipe.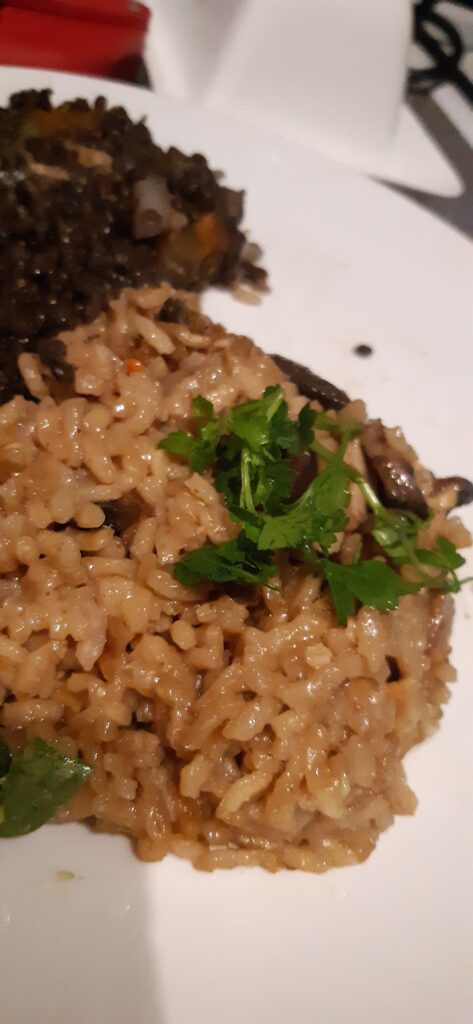 Impress your italian friends and your parents with this quick and easy veganised mushroom risotto recipe.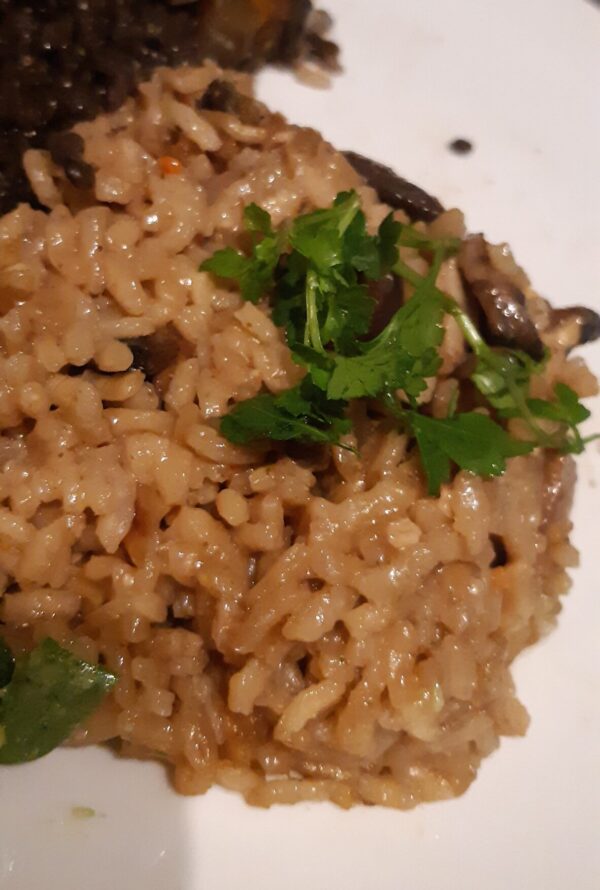 | | |
| --- | --- |
| | |
Prepare the stock mixture, and chop the onion and mushrooms up. Rinse the rice with a seive.

Heat oil or butter in a pan and add onion, cook until slightly translucent, 2-4 minutes.

Add mushrooms and basil, garlic, black pepper and salt. Cook for 3 minutes on a medium heat while stirring.

Add the risotto rice to the mix and stock solution, a little bit at a time, stirring throughout. Cook until the water has evaporated and slowly pour in more, roughly 5-10 minutes, sprinkle in some garlic powder.

After 10 minutes all of the stock water should have been used up, the rice should be cooked, and creamy. Serve with fresh cilantro, with your favourite entree or italian dish.
Risotto rice does not cook like regular rice, cook it on a pan and stir throughout. 
Add a little bit of water at a time, when the water evaporates, add more, keep stiring to ensure all the grains of rice get enough water to absorb.
You can add vegan parmezan to the rissotto to make it that much more authentic.