Spaghetti meatballs is something I only had on occasions as a child. Growing up in the UK it's not much of a thing there.
Nonetheless, whenever the time came along and my sister made homemade meatballs to go with our spaghetti instead of regular mince, It was always special.
I remember the day I helped her make them, and got the recipe.
Needless to say it was very different to the veganised version.
The meat-containing version complicated things so much, you needed egg, a bit of milk, as well as onion and seasoning, whereas the vegan version is a lot more simple.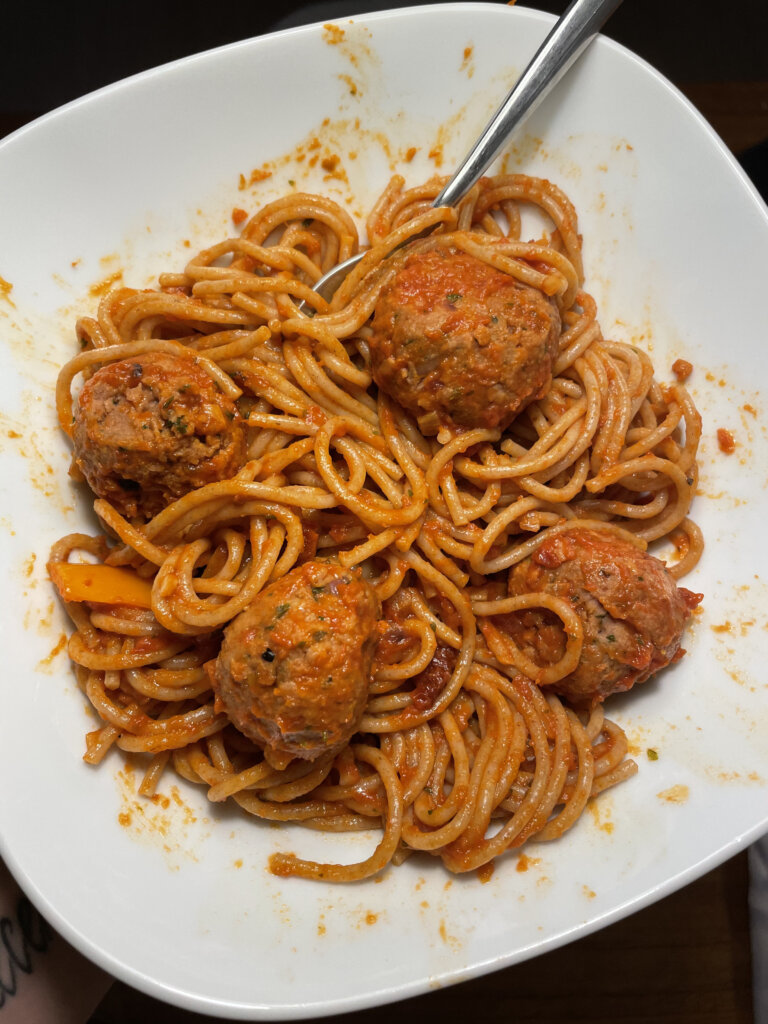 How do you veganise spaghetti meatballs?
For homemade vegan meatballs, all you need is a vegan alternative to meat-based mince.
Luckily this is in high demand nowadays and you can find them in pretty much every basic supermarket!
Try to find a mince that can be mushy when scrunched up, so it can hold together when forming the meatballs.
The other bits you need are just onion and spices to get the perfect tasting (vegan) meatballs.
How to keep vegan meatballs from falling apart?
With our recipe, you don't need to worry about your meatballs falling apart; so long as you use a good mince that holds itself together.
To assure yourself, you can also use a binder, in this case flour is a great choice.
This vegan meatball recipe is great for those looking for a quick veganised alternative to regular meatballs you eat with pasta.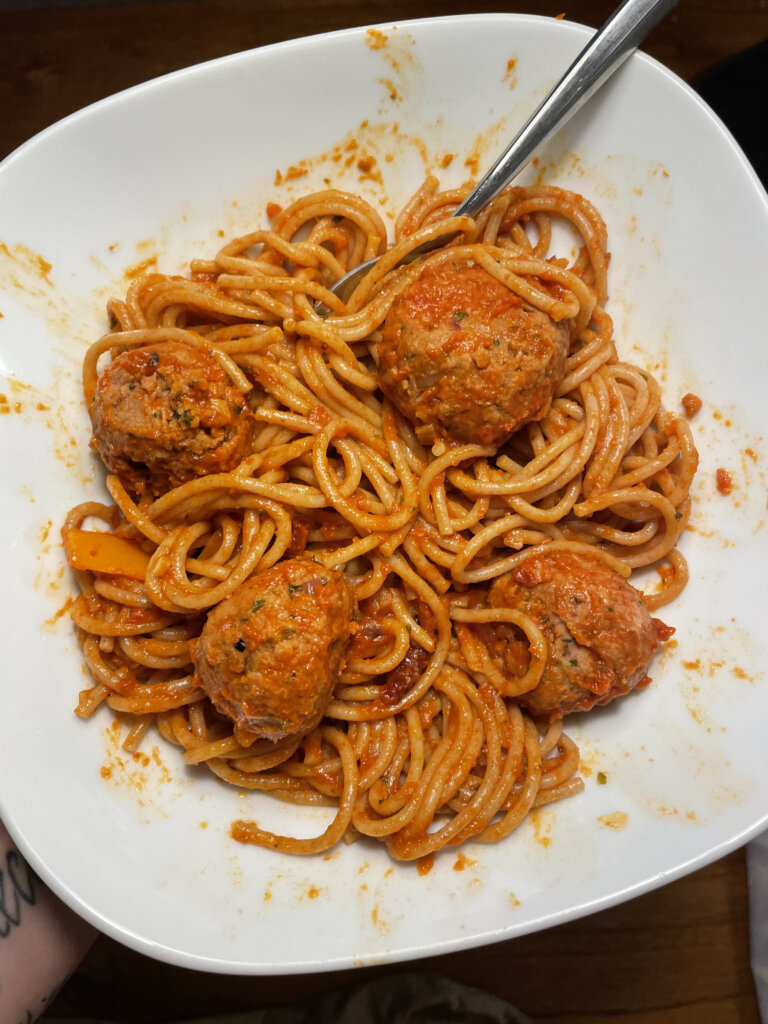 Perfect for a vegan potluck, kid-friendly for an after-school meal, be sure to test this recipe with your friends and family!
If you love this recipe, feel free to bookmark for future reference and share with a friend!
Thanks for stopping by and choosing us for your recipe inspiration, stay well, and stay blessed.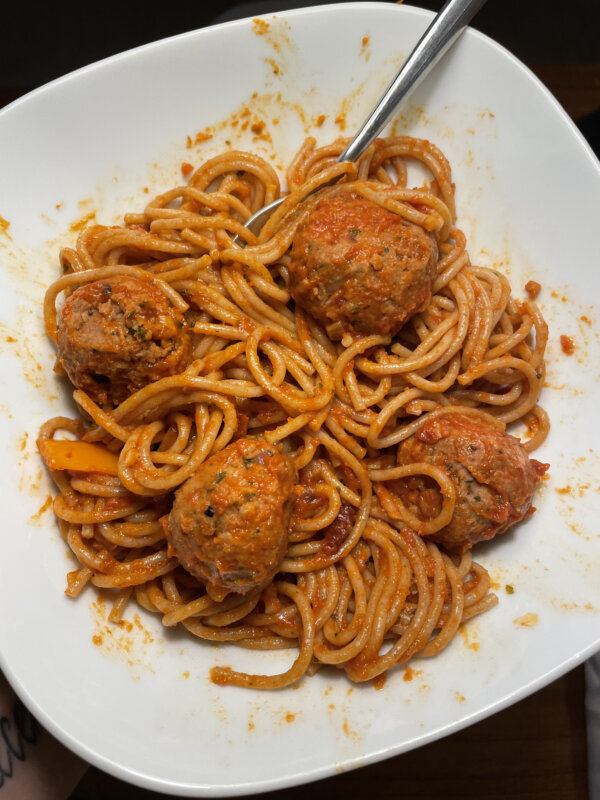 | | |
| --- | --- |
| | |
Start off by peeling and finely dicing your white onion, and garlic cloves, transfer to a mixing bowl.

Add mince, soy sauce and seasonings, then mix well with your hands, ensuring ingredients are combined well. Form into inch-thick meatball sizes and set aside.

In the meantime, bring 1 litre of water to a boil in a saucepan, with some salt and olive oil mixed in, then add spaghetti in whole, stirring gently to submerge into the water, leave to cook as per package instructions. Drain once cooked.

On a chopping board, dice some red onion, and slice half a clean red bell pepper into cubes.

Heat oil on a frying pan and add red onion, cooking for 3-5 minutes, then adding bell pepper. Squeeze in tomato paste and a splash of water, followed by garlic powder, basil leaves, italian herbs, sugar and salt, then add chopped tomatoes, with a tablespoon of pasta water.

Stir and bring to a boil to reduce slightly, taste and adjust for seasonings, set aside.

On a separate frying pan, heat oil and add the meatballs, cooking and rotating the meatballs in 2 minute intervals, ensuring cooked through from all sides.

When ready, add to the tomato sauce mix, and combined to ensure well coated in pasta sauce.

Serve plates, first scooping on pasta, followed by meatballs and sauce. Top with vegan cheeze, nutritional yeast or black pepper to your taste, enjoy!
Great with vegan cheese on top.