Sometimes we all need to indulge in a sweet treat, even if it is healthy raw vegan cashew date bars. Let's admit it: we've all got a sweet tooth.
This cashew date bar recipe is easy to make, satiating and rich in protein & vitamins. A perfect breakfast bar, post workout snack and for a general snack when you've got the munchies. A great way to get dates into your regular diet.
Try out our other vegan breakfast bars today!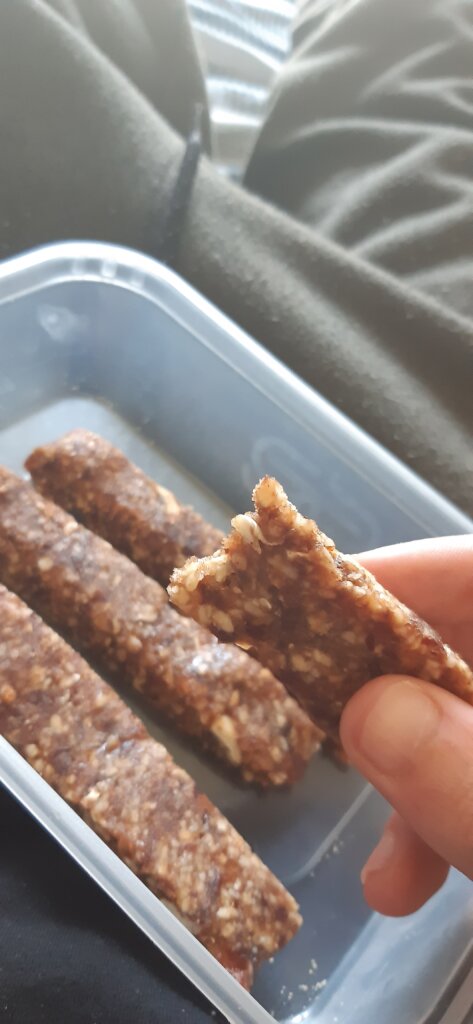 How to make cashew date bars
You may have tried them in a nak'd bar, literally made of merely cashews and dates. They require no cooking, literally a case of bunging the two main ingredients into a food processor, and pulsing, then cooling, until the mixture solidifies.
This recipe only calls for literally two ingredients:
Dates
Cashews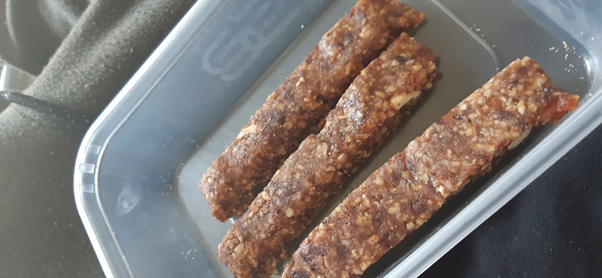 2 Ingredient raw vegan bars
If you're trying to go raw vegan, this is a great way to start off with a simple vegan raw vegan date bar recipe. This is the perfect bar to boost your energy, high in vegan protein, and an easy snack to eat on the go, whether you're a busy student, workaholic, or need a snack to fill up your kid's lunchbox.
Plus, it's probably the healthiest bar you can make, requires no cooking, is sugar free, gluten and oil free. If you enjoy these raw vegan cashew date bars, leave a comment, bookmark or share with a friend!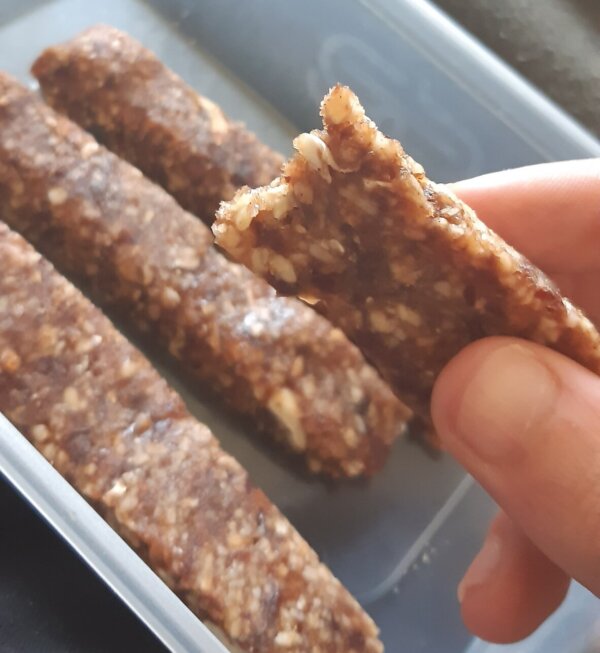 | | |
| --- | --- |
| | |
Combine dates and cashews in a food processor, and pulse until the mixture forms into pellets.

Once processed enough, transfer mixture into a baking tray with a cake mixing spoon, smooth out until mixture is level.

Cover and transfer mixture into a freezer and allow to solidify for 15-20 minutes.

Remove from freezer and with a knife, score small rectangles to form bars, serve and enjoy.
Best results with a food processor, but can still use a blender.