A vegan mixed berry smoothie is one that should make the history books. How is there something so healthy, yet full of sweet, nutrient-rich goodness and takes minimal effort?
Maybe it's placebo, maybe it's the vegan-ness, maybe I just like berries, I dunno.
This mixed berry smoothie is ideal for those even on a budget; perfect for a light breakfast, pre or post-workout drink – just add some protein powder 😉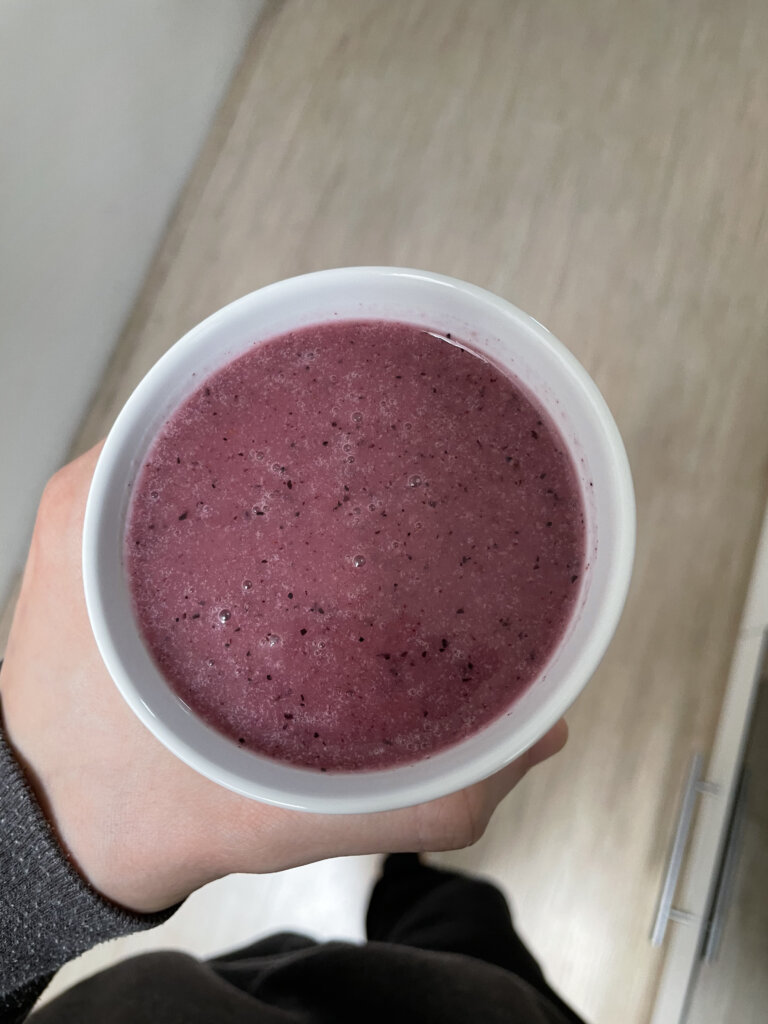 Are mixed berry smoothies good for you?
Berry smoothies are very healthy. Rich in antioxidants and fibre, from different types of berries.
This helps get rid of free radicals in the body and keep you regular.
What berries should I use in a mixed berry smoothie?
You can use pretty much any berry you like; These include: Acai berries, blackberrys, blueberries, mulberries raspberries and strawberries.
All these berries taste great, but we recommend only to use 3-4 as a maximum number of berries.
How do you remove berry seeds from smoothies?
With blackberries and raspberries in particular, you tend to have a bunch of seeds when adding them to smoothies.
The way around this is pretty old school; to get rid of these seeds you can pour the mix through a metal sieve and stir with a spoon to capture the seeds and filter the smoothie through.
You can also leave your smoothie to stand in its cup for a few minutes. That way most of the seeds would drop to the bottom.
I choose to keep them in as they tend to have health benefits that we're better off ingesting, but each to their own.
Are frozen or fresh berries best for smoothies?
We recommend mixing both fresh and frozen fruits to get the very best results. Keep a rule of thumb of only adding up to 1 cup of total fruit per smoothie; that way we can avoid a thicker, more nice cream-y result.
We hope you enjoy this mixed berry smoothie. If you love it bookmark it for reference, leave a comment below with your opinions and share with a friend; it helps us a lot.
Thanks for stopping by, stay blessed.
| | |
| --- | --- |
| | |
Add all fruit and coconut water into your blender with date syrup.

Blend for 1 minute to 1 minute 30 seconds or until smooth.

Pour and enjoy by itself for breakfast, a pre or post workout drink!