Creamy pasta is one of my favourite meals to make in the week. I tend to vary what I put in it depending on my mood for the day.
Some days I may feel like mushroom, or maybe courgette, sometimes even eggplant. For this recipe, we're only going to need a good 7 ingredients (give or take).
What do you need for this pasta?
This pasta recipe is rather simple and only calls for a few ingredients.
Namely: Penne pasta, vegan cream, olives, bell pepper, garlic, mixed Italian herbs and black pepper, really.
This meal is a quick and easy one for a mid-week fix. A great way to get more vegan vitamin E in your diet (from the olives), and a nice go to for a lazy night in.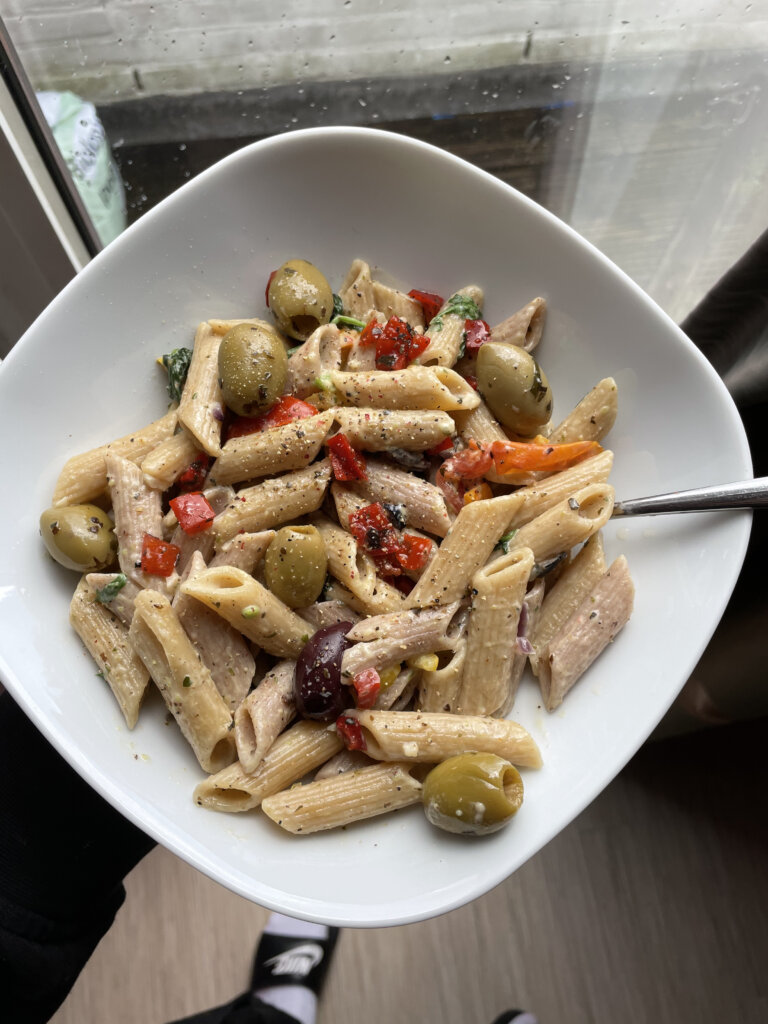 How to veganise creamy olive pasta
This pasta is relatively easy to veganise by subbing dairy cream with non-dairy cream, which is exactly what I did.
For this you can choose either soy, or oat cream (preferably the thicker option).
We hope you enjoy this bell pepper olive pasta recipe; it's a beautifully veganised meal for those who miss creamy pasta but not the dairy.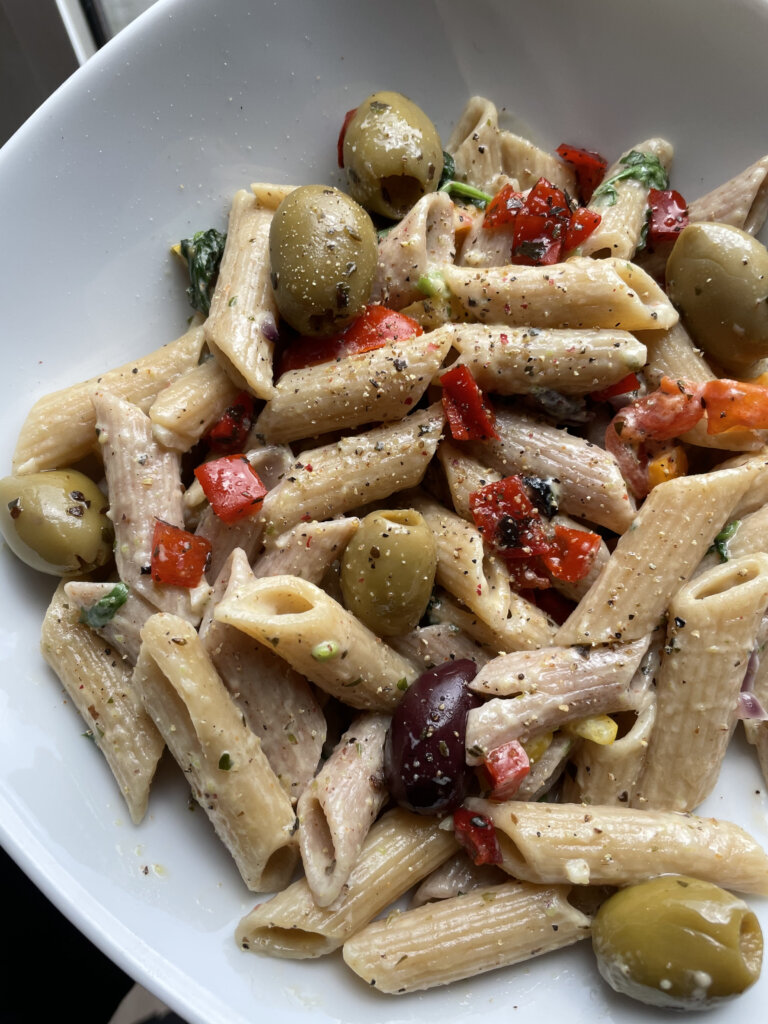 Kid friendly, a great idea for a student on a budget, or a safe option at any vegan potluck.
Thanks for choosing veganisingit for your recipe inspiration, be sure to bookmark this recipe for future reference if you love it. Thanks for stopping by, stay blessed.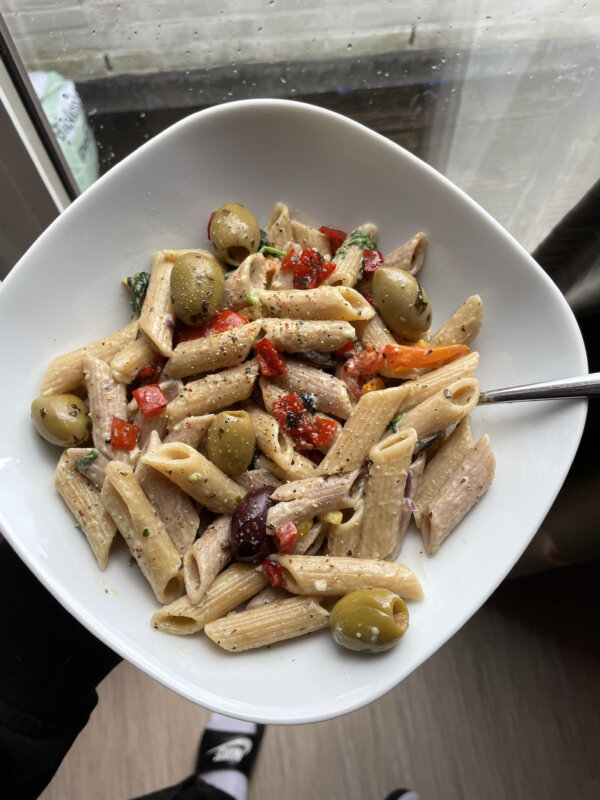 | | |
| --- | --- |
| | |
Bring water to a boil in a saucepan, with a sprinkle of salt dissolved within, then add the pasta, cook according to package instructions.

Wash and slice the bell peppers into thin strips/cubes, peel and finely chop garlic, set aside.

Once pasta is cooked, drain well, removing all the water from the pan. Add in the bell pepper, garlic, and whole olives. Drizzle on the cream, followed by Italian herbs, salt and pepper.

Leave flavours to infuse with the lid on the pasta for 5-10 minutes. Serve and enjoy.