Brown lentil stew is one of my staples when I want something relatively simple. It's tasty and hearty for a mid-week meal.
When I first went vegan, one of the first legumes I experimented with were lentils. To be more specific, green lentils.
It didn't take me long to realise the possibilities that are unlocked, once you master cooking these little bean-like things.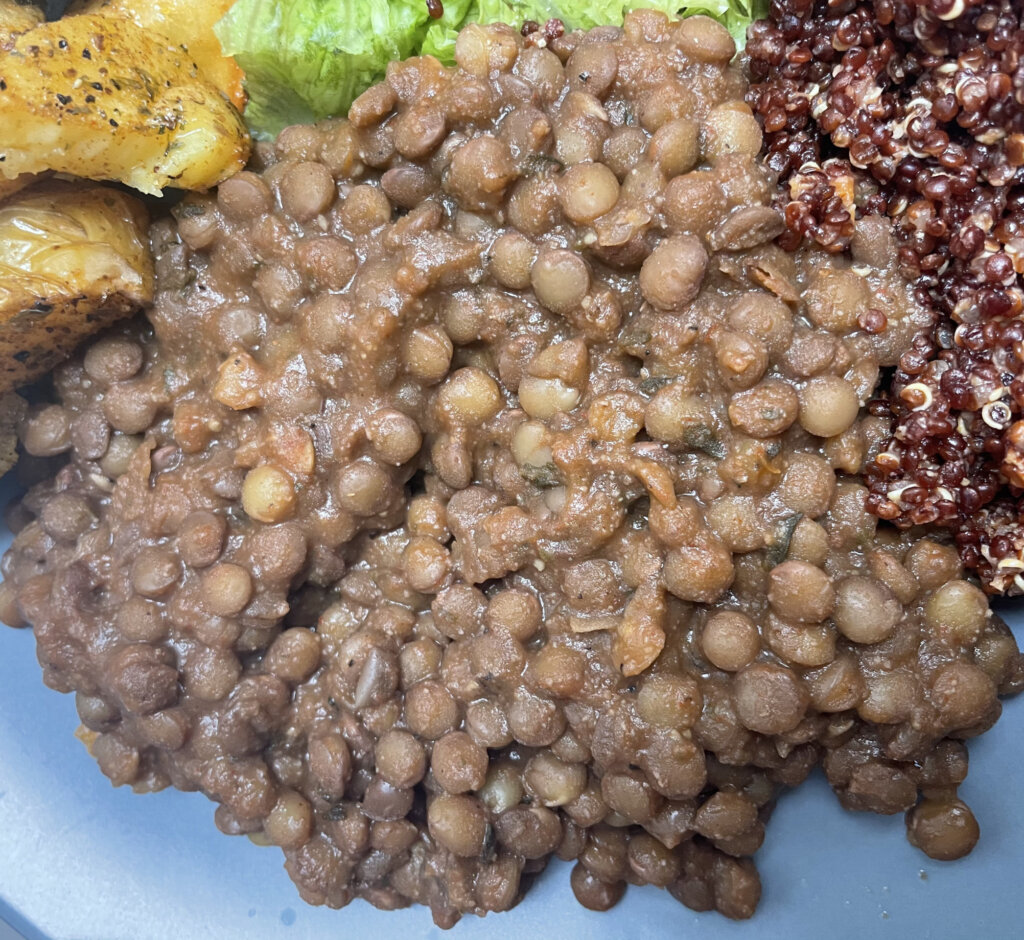 I experimented for a while, with red lentils, brown lentils and green lentils and noticed brown lentils give me the perfect texture I'm looking for.
That meaty, yet fibrous, plant-based goodness that really separates them from other legumes.
What does brown lentil stew pair well with?
Brown lentil stew is great with either rice, quinoa, millet or any other grain you'd like.
I also love me some stewed lentils atop creamy mash; alongside some crispy roast potatoes; Even with a side salad.
Feel free to get creative with it. You could have this stew with fries if you wanted to.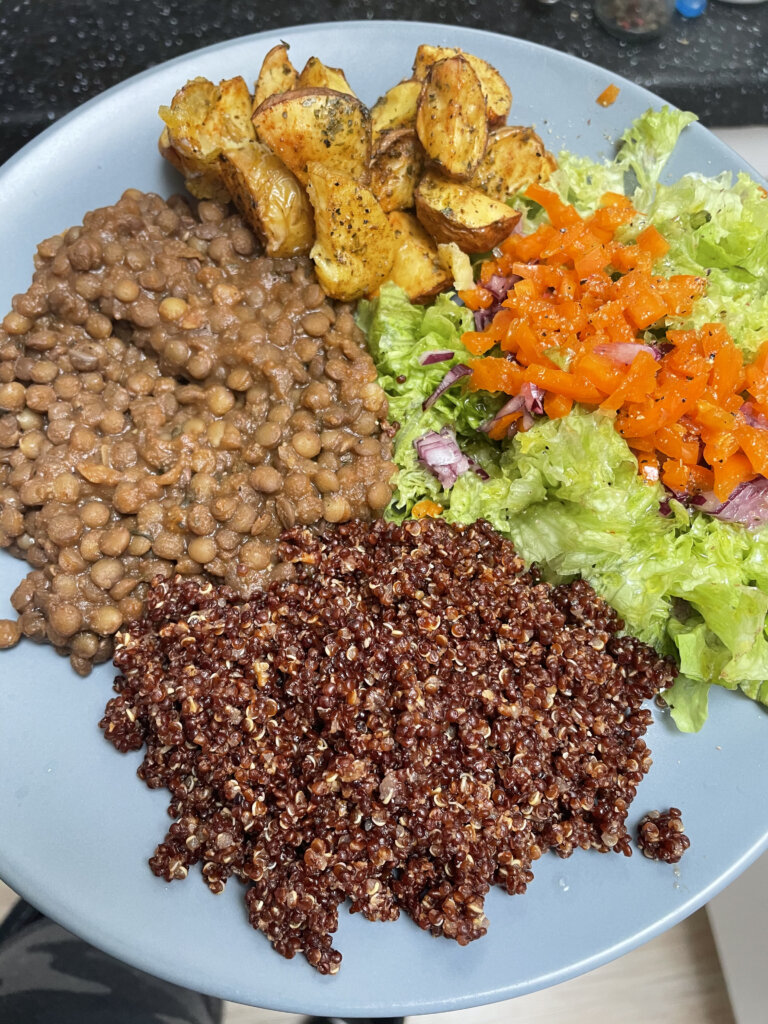 Should I use tinned or dried brown lentils for lentil stew?
This recipe specifically calls for dried brown lentils, soaked for a few hours beforehand and rinsed.
You can also use tinned lentils. However with dried lentils, you only need to soak them for 2 hours if you're in a rush, and it's worth the extra prep.
Learn more about why we soak beans and legumes.
This vegan brown lentil stew recipe is perfect for your evening dinners; for meat-loving guests and a nice easy introduction meal if you're looking for easy vegan recipes.
If you like this recipe, feel free to share with a friend, and bookmark for future reference. Appreciate you!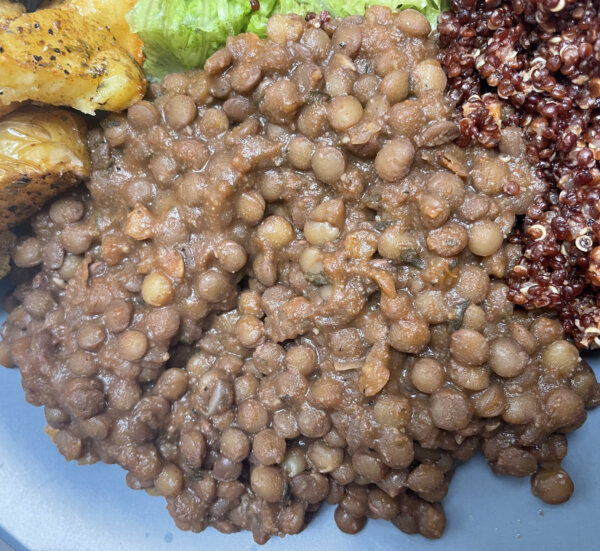 | | |
| --- | --- |
| | |
Drain off soaked lentils and rinse, set aside and heat water in a kettle.

Heat a saucepan on a medium heat and add a small amount of water and heat until boiling gently, lower heat, add in seasonings and tomato paste, mix with a wooden spoon until you form a sauce.

Prepare vegan-friendly stock in a mug with hot water, set aside.

Add in the rinsed lentils, and stir. Pour in the stock and cream of coconut, turn the heat up and stir until cream of coconut is dissolved, roughly 3-5 minutes.

Add chilli sauce (if using)and bayleaves, crack some black pepper in too.

Once the saucepan is boiling, stir once more, cover the pot and simmer for 20-30 minutes.

Make sure you check the lentils every 10 minutes, taste lentils and ensure they're cooked through, adding in salt towards the end.

Taste the stew and adjust salt if necessary, serve and enjoy!
Pro tip: Leave for 15 mins once cooked covered up, to thicken a little more before serving. Enjoy!