When I first had stuffed vine leaves I tried the Cypriot version. I was in love, they were amazing, and ironically naturally vegan.
Of course I put my own take on the recipe, the original used vine leaves from someone's backyard, this one uses tinned vine leaves, but it's okay!
I've had vine leaves a couple other times, once in a middle eastern restaurant, once as munchies in a shisha bar, they're always a safe option.
But these stuffed vine leaves right here, this dolma; is something you can't pass up on for your next Mediterrainean spread.
What does dolma pair well with?
Stuffed vine leaves pair well with hummus, tzatziki as dips, as well as tabbouleh, couscous or even a Greek salad.
Consider them a side veggie treat to enjoy with heartier meals.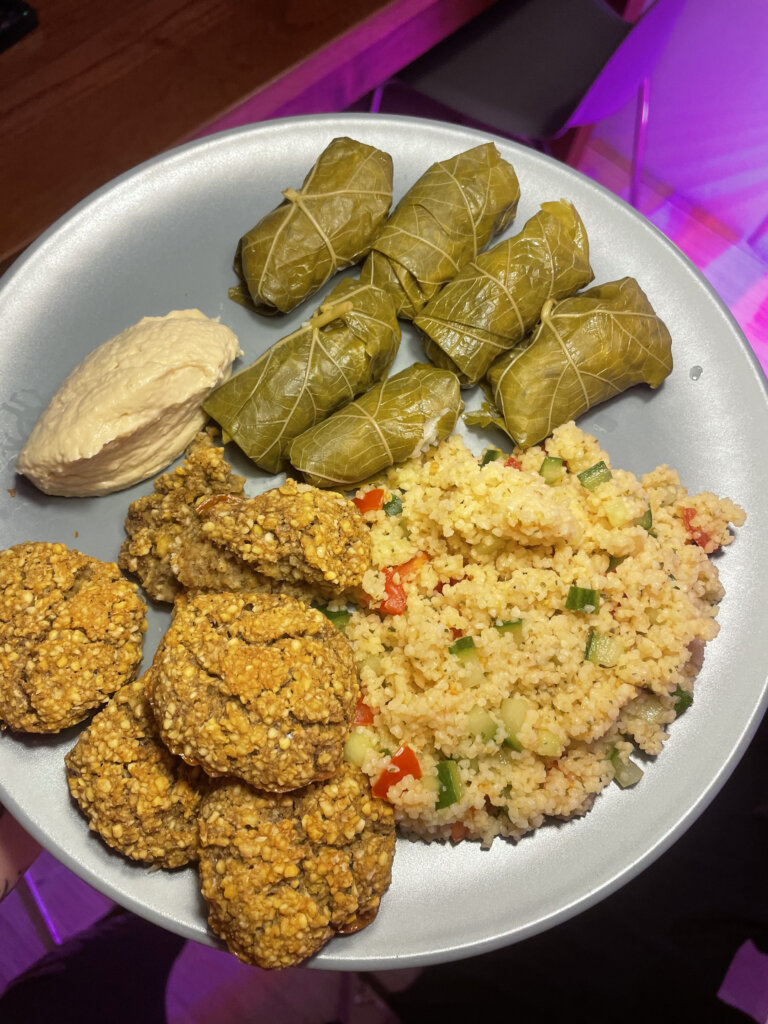 What's the difference between dolma and dolmades?
Dolma is the name given for the Turkish variation, which typically contains tomato paste and pine nuts.
The greek version contains other herbs such as dill and green onion, however, our variation was a adaptation based on a family recipe – Can't argue with that!
I personally like these because I can pair them with so many great foods, rice dishes, my quinoa dishes and even falafel wraps (my personal favourite).
Is dolma healthy?
With the nutritious ingredients included in dolma, from the likes of vines leaves, to bell pepper and fresh, subtle herbs – Stuffed dolma is rich in vitamins and minerals with antioxidant properties.
We hope you enjoy this vegan dolma recipe as much as we do. Feel free to share with a friend, or drop a comment if you've any suggestions.
Be well and stay blessed.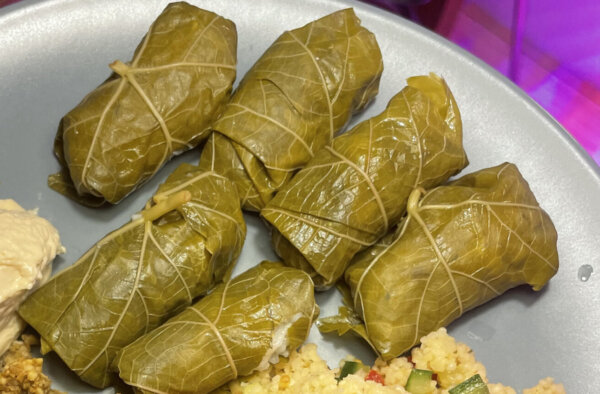 Passive Time

1

hour 15 mins
Passive Time

1

hour 15 mins
Rinse rice and get rid of excess starch, then transfer to a saucepan and add 2 cups of water to 1 cup of rice.

Bring water to a boil, add a pinch of salt to mix in, then cover and simmer for 10-15 minutes, or until rice is cooked, set aside to cool.

White rice is cooking, rinse bell pepper and fresh herbs, deseed the pepper and cut into strips, then cubes, finely chop the parsley and mint, and set aside.

Let rice cool for 30 minutes, then transfer to a bowl. Add in lemon juice, olive oil, bell pepper and fresh herbs, stir carefully to combine.

Season with salt and pepper, then taste and adjust flavour.

Carefully pull out a bunch of vine leaves, ready to lay out and stuff; slowly peel and separate them for each dolma wrap, laying out out flat to stuff with the rice filling.

Spoon in a tablespoon of filling into a vine leaf, leaving 2cm above and below the rice, and roughly 1cm to the left and right of the mix.

Tuck the sides first, then carefully roll the vine leaves so they're closed properly. Repeat the process for the rest of the leaves.

Once you're done, you should have around 20-30 stuffed vine leaves. You can serve immediately or leave in the fridge for up to 4 days, enjoy!
They taste great while warm, but hold a better shape when cooled overnight!